Email: DennisMoss@miamidade.gov
Downtown Office
305-375-4832 Phone
305-372-6011 Fax
District Office
305-234-4938 Phone
305-232-28920 Fax
Florida City Office
305-245-4420 Phone
305-245-5008 Fax
Last Visited »
Hurricane Irma
As we continue our recovery and cleanup efforts, please visit the Emergency website for the latest information on openings and closings in Miami-Dade County.
Welcome to District 9

Hello and welcome to the web site for County Commission District 9, the largest geographic district in Miami-Dade County. Since 1993, I have proudly represented the residents of this area, which includes portions of Miami-Dade County as far south as the Monroe County line. Since I was first elected, I have had the opportunity to serve my community and help pass legislation that makes a difference in our neighborhoods, as you can see in my News Releases, Legislation Sponsored and Photo Gallery web pages.
Find County Services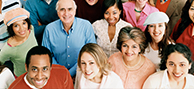 Your parks, garbage and recycling pickup days, school boundaries, voting precincts and much more.
Mom and Pop small business grants available
The 2018 Mom and Pop Small Business Program provides financial and technical assistance to qualified small businesses.

Applications can be obtained through Monday, Feb. 26, 2018.
A mandatory informational workshop explaining the requirements will take place at 5 p.m. Feb. 26 at the South Dade Regional Library, 2nd Floor, 10750 SW 211th Street, in Miami.
Completed applications will be accepted by 4 p.m. March 2, 2018.
Our Hurricane Debris Management Program
Miami-Dade County continues its aggressive efforts to manage an unprecedented 3 million cubic yards of hurricane debris. In just two days of high winds and wet weather, Hurricane Irma generated more trash than the department collects in a full year through our curbside bulky waste program and from our 13 Neighborhood Trash and Recycling Centers. If you lined up all of the Hurricane Irma debris in a pile one yard high and one yard wide, the pile would stretch the driving distance from Miami to Montreal, Canada – more than 1600 miles.

Collecting the debris left behind by Hurricane Irma is an enormous task. But the department's bulky waste collection crews and hundreds of trucks and crews from six contracted debris haulers continue to work seven days a week to ensure that every debris pile will be collected. Not only are we collecting debris piles from the curbsides of 340,000 customers in our 320-square mile service area, we are also responsible for removing debris from the public rights-of-way and on County-maintained roads in unincorporated Miami-Dade and several municipalities.

We estimate that it will take at least sixty days and possibly longer to remove all of this debris. Please be reminded that the progress of debris removal efforts can be impacted by the amount of debris in an area (some neighborhoods lost significant tree canopy), bad weather and traffic on our roadways. Your continued patience is requested and appreciated.

To see whether your area has been assigned for the first pass of our debris removal efforts, visit our Hurricane Irma Debris Viewer. The map allows you to enter your address to see whether debris removal is in progress, completed or pending. The map is live, so you can check back regularly for updates.

A special note for service area residents living in communities with private roads: The Federal Emergency Management Agency requires compliance with specific guidelines for federal reimbursement of the County's debris collection activities on private roads. Communities with private roads must execute a Right of Entry agreement
that will allow Miami-Dade County or its contractors to enter communities with private roads and begin debris removal. If you represent a property management company or homeowner's association, please have the Right of Entry form executed and e-mail the signed copy to IRMAROE@miamidade.gov.

The signed, original document must also be mailed to the following:

Department of Solid Waste Management
Attn: Hurricane Irma Debris Management
111 NW 1st Street, 16th Floor
Miami, FL 33128
Visit the County's Recovery Website.
CAHSD Greater Miami Service Corps now hiring paid trainees ages 18-24
The Miami-Dade County Capital Area Human Services District Greater Miami Service Corps is now hiring paid trainees ages 18-24 in various vocations. Trainees will get paid training, college coursework, scholarships, work experience and internships. For more information, call (305) 638-4672 or (305) 242-7938 or visit www.gmscmiami.com.
Neighborhood Resource Units Monthly Reports
On April 8, 2014, the Miami-Dade County Board of County Commissioners passed resolution R-370-14, directing the Mayor to provide monthly reports to the Board regarding the activities of Neighborhood Resource Teams. This resolution, sponsored by Commissioner Dennis C. Moss, was introduced to ensure that both proper resource allocation and community needs are being met. "It is important for this Board and the community be kept apprised of the Neighborhood Resource Team's activities on a monthly basis," said Commissioner Moss.
Neighborhood Resource Teams are multidisciplinary units which provide many important services in underprivileged and underserved sectors of our community. Team members include police officers, housing officials, public health officials and social workers who work together to cut red tape and assist in quickly providing access to government resources to those who most need them.
Please take a moment to review the latest Neighborhood Resource Team Monthly Report.
Check out Miami-Dade Now
To get all the updates about what's happening in your community, watch this episode of Miami-Dade Now. Commissioner Moss is featured.
Save money on your prescriptions with new discount card
In a joint effort between Miami-Dade and the National Association of Counties (NACo), Miami-Dade County has launched a new prescription discount card program to help residents save money on their medications. The free Miami-Dade County Prescription Discount Card can save you an average of 24% on prescriptions at participating pharmacies. There's no enrollment, no fee, and it's available at numerous County facilities near you. For more information, visit the program website or call 1-877-321-2652.
Back to Top
Page Last Edited: Tue Feb 6, 2018 8:21:28 AM
district09
You are now leaving the official website of Miami-Dade County government. Please be aware that when you exit this site, you are no longer protected by our privacy or security policies. Miami-Dade County is not responsible for the content provided on linked sites. The provision of links to these external sites does not constitute an endorsement.

Please click 'OK' to be sent to the new site, or Click 'Cancel' to go back.