Last Visited »
Hurricane Irma
As we continue our recovery and cleanup efforts, please visit the Emergency website for the latest information on openings and closings in Miami-Dade County.
County & Population Profiles
2013-2017 American Community Survey Multi-year Profile (32 MB)
With the 2017 data released in September of 2018, this profile of Miami-Dade County summarizes the 5-year changes in basic economic, housing, social and demographic factors, with highlights on variables that displayed significant change. It covers the annual data for the period of 2012-2017.
Some highlights include:
Labor force and employment growth in Miami‐Dade County greatly exceeded national growth between 2012 and 2017 but trailed Florida growth.
Driving alone remained the top choice for Miami-Dade County commuters. Over the last ten years, their number grew to 91.2% of workers from 78.2% in 2008. Public transportation remained unchanged at 5.6%, while those working at home grew from 4% to 7.1%. The average travel time to work grew from 29.6 minutes to 32.7 minutes.
In general, Miami-Dade average household incomes of all types remained unchanged over the last ten years after adjusting for inflation. Earnings from work, social security and supplemental security were unchanged and retirement income increased slightly. Median household income decreased nearly 2%.
After declining for the previous three years, the number of residents lacking health insurance increased for every group reported. The share increased from 16.8% to 17.2% for the total population, from 20.7% to 21.6% for the employed, 41.9% to 46.3% for the unemployed, and 28.5% to 29.4%. Even for children under 18, the share uninsured increased from 6.4% to 6.7%.
The share of foreign-born residents increased from 49.9% in 2008 to 54.1% in 2017 to total 1,489,421 residents. Immigrants from Latin America account for 93.4% of the total, which has remained very consistent over the last 10 years. Fifty-seven percent of the foreign-born are naturalized citizens.
There has been a significant shift away from home ownership and toward rental over the last 10 years. In 2008, 50.7% of households lived in an owned home and 33.6% rented. In 2017, those shares were 43.5% and 41.7%, respectively.
Previous profiles are available below.
Miami-Dade County Profiles
Demographic & Housing Data
County Commission District Data
Snapshots of Miami-Dade County's Population Based Mostly on 2010 Census Data
Census 2010 Demographic Profile: Broward, Miami-Dade, Palm Beach and Florida (8.7 MB)
Back to Top
Previous American Community Survey Multi-year Profiles
Back to Top
Miami-Dade County Facts
A compendium of Miami-Dade County statistics including demographics, housing, employment, income and more, produced in April 2009.
Back to Top
At-a-Glance Reports
Back to Top
Data Flash Reports
Back to Top
Municipal Data
Cities in Miami-Dade County
Back to Top
Data by Census Designated Place (CDP)
Census Designated Places (CDP) in Miami-Dade County
Back to Top
Commission District Profiles
The following documents profile the characteristics of the Miami-Dade County Commission Districts. The most recent data is drawn from the 2016 American Community Survey 5-year estimates, released by the U.S. Census Bureau in December of 2017. The first of the profiles included are Demographics and Labor Force, with Income and Poverty, Household Characteristics, Housing Characteristics, Housing Costs, and district maps to follow over the coming months.
2018 Profiles
2016 Profiles
The following are single-document summaries of economic, demographic and housing variables for Miami-Dade County Commission Districts. The data was extracted from previous releases of the American Community Survey and the 2010 Decennial Census.
2009-2013 American Community Survey 5-year Estimates Data
The following three documents provide summary data for each County Commission District from the US Census Bureau's 5-year estimate program released in 2014.
2010 Profiles
2005-2009 Commission District Profiles
Back to Top
If you cannot view PDF

files, you can download
Acrobat Reader
for free from Adobe Systems, Inc. In order to use PDF files, you must have Acrobat installed on your computer.
Page Last Edited: Wed Mar 13, 2019 11:45:34 AM
business
Research & Economic Analysis
Sign up for Economic Reports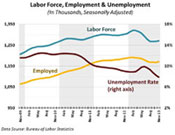 Sign up to receive e-mailed Economic Development reports produced by Miami-Dade County.
You are now leaving the official website of Miami-Dade County government. Please be aware that when you exit this site, you are no longer protected by our privacy or security policies. Miami-Dade County is not responsible for the content provided on linked sites. The provision of links to these external sites does not constitute an endorsement.

Please click 'OK' to be sent to the new site, or Click 'Cancel' to go back.