Last Visited »
Hurricane Irma
As we continue our recovery and cleanup efforts, please visit the Emergency website for the latest information on openings and closings in Miami-Dade County.
Consumer Laws & Tips
Miami-Dade County offers information covering a wide range of consumer related subjects for residents and visitors.
Pricing
Cash Register Price Screen Visibility
When a retail customer is within five feet of a cash register at the time a retail sale occurs, the customer's view of the price screen on the cash register cannot be obstructed.
Gasoline Price Disclosure
Gasoline Price Ordinance requires anyone selling motor vehicle fuels to display at least one sign stating the kinds of fuel available, minimum retail price per gallon to the nearest 1/10 of a cent and any conditions of sale.
Price Gender Discrimination
Gender-Based Pricing is a form of Discrimination. Charging more for products or services on the basis of a buyer's gender is against the law in Miami-Dade.
Price Gouging
Just prior to a disaster and during the early recovery period, items like food, ice, generators, lanterns, lumber, etc. may be in short supply. Charging "unconscionable prices" for these and other necessities prior to and after a disaster is not only unethical, it's illegal. An "unconscionable price" is determined by comparing the price asked during an emergency with the price charged for the same commodity during the preceding 30-day period. Merchants are not permitted to charge excessive prices unless the increases in prices are attributable to cost increases incurred by merchants.
Price Misrepresentation
Uniform Trade Standards laws make it unlawful to misrepresent the price of any good or service. Advertisements for goods or services must reflect the complete purchase price. Any limitation or other condition must be conspicuously stated next to the complete purchase price.
Back to Top
Repairs
Home Repairs
Tips for Hiring Contractors
Motorboat Repairs and Estimates
Article VII of Chapter 8A of the Miami-Dade County Code requires anyone engaged in the business of motorboat repairs to abide by certain requirements. These requirements apply to repairs of Class A boats, as defined by the Federal Motor Boat Act of 1940), propelled by power which are under 16 feet in length.
Motor Vehicle Repair
The Motor Vehicle Repair Ordinance requires that all vehicle repair shops (mechanical, paint and body repair) and mechanics, technicians, apprentices be registered with the County and that they comply with various regulations.
Water Remetering
The Water Remetering Program (WRP) is a conservation mechanism based on an ordinance approved by the Miami-Dade Board of County Commissioners in September 1996.
Back to Top
Shopping
Keep an eye on your purse or wallet. When shopping, know at all times where your purse or wallet is and keep it within reach. A thief can snatch your valuables without you noticing. Avoid being distracted and maintain awareness of your surroundings at all times.

Keep your receipts. You will need them as proof of purchase for rebates, returns and exchanges.

Read sale ads carefully. Some ads may say "quantities limited," "no rain checks," or "not available at all stores." Before you go shopping, call ahead to make sure the merchant has the item in stock. If you are shopping for a popular or hard-to-find item, ask the merchant if the item can be placed on hold.

Use a credit card. They offer you protections and options that other methods of payment don't. Under the federal Fair Credit Billing Act, there are limits to your liability for unauthorized charges when a card has been lost or stolen.
See more helpful shopping tips.
Back to Top
Transportation
Limousine Services
Limousines are not equipped with meters and are dispatched from one central business location. Service must be pre-arranged a minimum of one hour in advance of the transportation to be provided. Limousine categories are luxury sedan, stretch, super-stretch, antique, ancient and collectible. The drivers must have a for-hire chauffeur registration, and the vehicles must be inspected.
Moving Companies
If you're planning a household move, the Miami-Dade County Moving Ordinance can help you. These tips will answer many of your questions, explain major provisions of the Moving Ordinance, and help make your relocation easier.
Private School Buses
All private motor vehicles used for the transportation of children to and from public and private schools, kindergartens, nursery schools and day care centers are considered private school buses. They must be inspected annually or semi-annually depending on seating capacity of the vehicle. Private school buses with a seating capacity of less than 24 must be inspected semi-annually, while those which seat 24 or more must be inspected annually. View a full text of the Private School Bus Ordinance.
Rental Car Agencies
Rental car agencies must comply with laws stated on the following page.
Taxicab Services
A taxicab is a for-hire motor vehicle which transports eight passengers or less (exclusive of the driver) and provides either street hail or pre-arranged taxicab service.
Towing
A Licensing and regulatory program covers among other things, vehicle safety standards, insurance requirements, and background checks on business owners.
Back to Top
Marketing / Advertising
False / Misleading Advertising
County Uniform Trade Standards make it unlawful to advertise or represent to the public any goods or services in a manner that is false, deceptive, untrue or misleading. The law outlines specific examples of unacceptable practices.
Food Product Packaging & Labeling
Any commodity that is offered for sale in package form must have proper labeling and packaging.
Negative Option Marketing Programs
Negative option marketing programs are illegal unless the consumer has agreed to participate in such a program by written contract. Negative options are where goods or services are sent or offered to a consumer, and the consumer is required to pay for goods and services, unless the consumer affirmatively refuses the goods, services or offer. Negative option contracts must advise the consumer that future silence will constitute acceptance of an offer.
Self-Service Tobacco Sales
The tobacco sales law prohibits the sale, offer for sale, or display for sale of any tobacco product by means of self-service merchandising without vendor assistance.
Back to Top
Sales & Service Industry
Alcohol Warning Signs
Owner or operators of any package or food store selling alcoholic beverages are required to post alcohol warning signs.
Check Cashing Establishments
Establishments that charge for cashing checks must display a sign, printed legibly and placed conspicuously near the cashier, disclosing a schedule of their changes for cashing the check. This law does not apply to banks, trusts, or savings and loan associations.
Baby Diaper-Changing Accommodations
The Baby Diaper-Changing Accommodations Ordinance (Section 8A - 114 of Miami-Dade County Code) requires certain new and remodeled business establishments to have baby changing stations accessible to men and women.

Cable Television
The Florida Department of Agriculture and Consumer Services regulates cable television providers. Contact the Florida Department of Agriculture and Consumer Services, if you would like to file a complaint or have general inquiries about your cable television provider.

Phone:
1-800-HELP-FLA (435-7352) - Florida only
1-800-FL-AYUDA (352-9832) - En Español
If calling from outside of Florida: 850-488-2221

Mailing Address:
FLORIDA DEPARTMENT OF AGRICULTURE AND CONSUMER SERVICES
DIVISION OF CONSUMER SERVICES
TERRY LEE RHODES BUILDING
2005 APALACHEE PARKWAY
TALLAHASSEE, FL 32399-6500

Dry Cleaning Businesses
The purpose of the Miami-Dade County dry cleaning and laundering ordinance is to provide consumer protection, satisfaction and confidence when engaging the services of a cleaner. It requires timely claims and cleaner responses, prohibits gender price discrimination and creates private cause of action for violations.
Locksmith Services
Any person who installs, repairs, rebuilds, rekeys, repins, recodes, services, adjusts, opens or modifies locks, mechanical and electronic security locking devices and peripherals, safes, vaults, safe deposit boxes, and closed circuit television systems must register with the County.
Non-Discrimination In Tipping
The law prohibits discrimination in tipping at food service establishments.
Shopping Carts
Warning notices regarding the removal of shopping carts are required to be affixed to shopping carts and posted on signs in parking areas.
Back to Top
Page Last Edited: Wed Jan 23, 2019 2:04:18 PM
business
Consumer Complaints & Mediation
Miami-Dade County's Mediation Center handles consumer complaints and disputes. Call 786-469-2333. Fill out the Consumer Complaint online form and print, sign, date and submit the affidavit by email.
Cooperative Extension

The Miami-Dade County Cooperative Extension offers a broad range of services for residents, such as environmental programs, consumer services, workforce development, agriculture production and more.
State Resources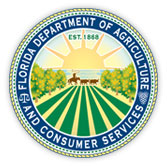 The Florida Dept. of Agriculture and Consumer Services also offers consumer protection services and resources.
You are now leaving the official website of Miami-Dade County government. Please be aware that when you exit this site, you are no longer protected by our privacy or security policies. Miami-Dade County is not responsible for the content provided on linked sites. The provision of links to these external sites does not constitute an endorsement.

Please click 'OK' to be sent to the new site, or Click 'Cancel' to go back.