Economic Development Major Priority for District 1
In an effort to expand economic development opportunities in North Miami-Dade County, Commissioner Barbara J. Jordan is focusing on film and television initiatives that could bolster revenue in that area. On a recent tour of the Magic City television set, Commissioner Jordan got a behind-the-scenes look at an entertainment industry that is pouring much needed dollars into the South Florida economy.
"I was thoroughly impressed with the effort that Starz has put into this TV project," said Commissioner Jordan. "Unless you are working on the set, you don't realize the effort that goes into the production of a show."
According to Miami-Dade's Office of Film & Entertainment, Magic City producers spent $35.5 million on 131 days of filming. They employed a local crew of 230 people and more than 100 extras. They also rented a 30-acre property to house their sets, costumes, art department, construction facilities, trucks, and offices.
"When a production of this magnitude utilizes Greater Miami, they also hire police personnel from Miami-Dade County, the cities of Miami, Miami Beach, and Miami Springs," said Sandy Lighterman, Film and Entertainment Commissioner for Miami-Dade County. "Our office has been extremely busy soliciting additional TV projects, while trying to communicate to Governor Scott and State legislators the importance of having a consistent and on-going production tax incentive program that makes our area more attractive for these types of projects." "District 1 holds a lot of promise for television and film production," said Commissioner Jordan. "One of my goals is to make that a reality.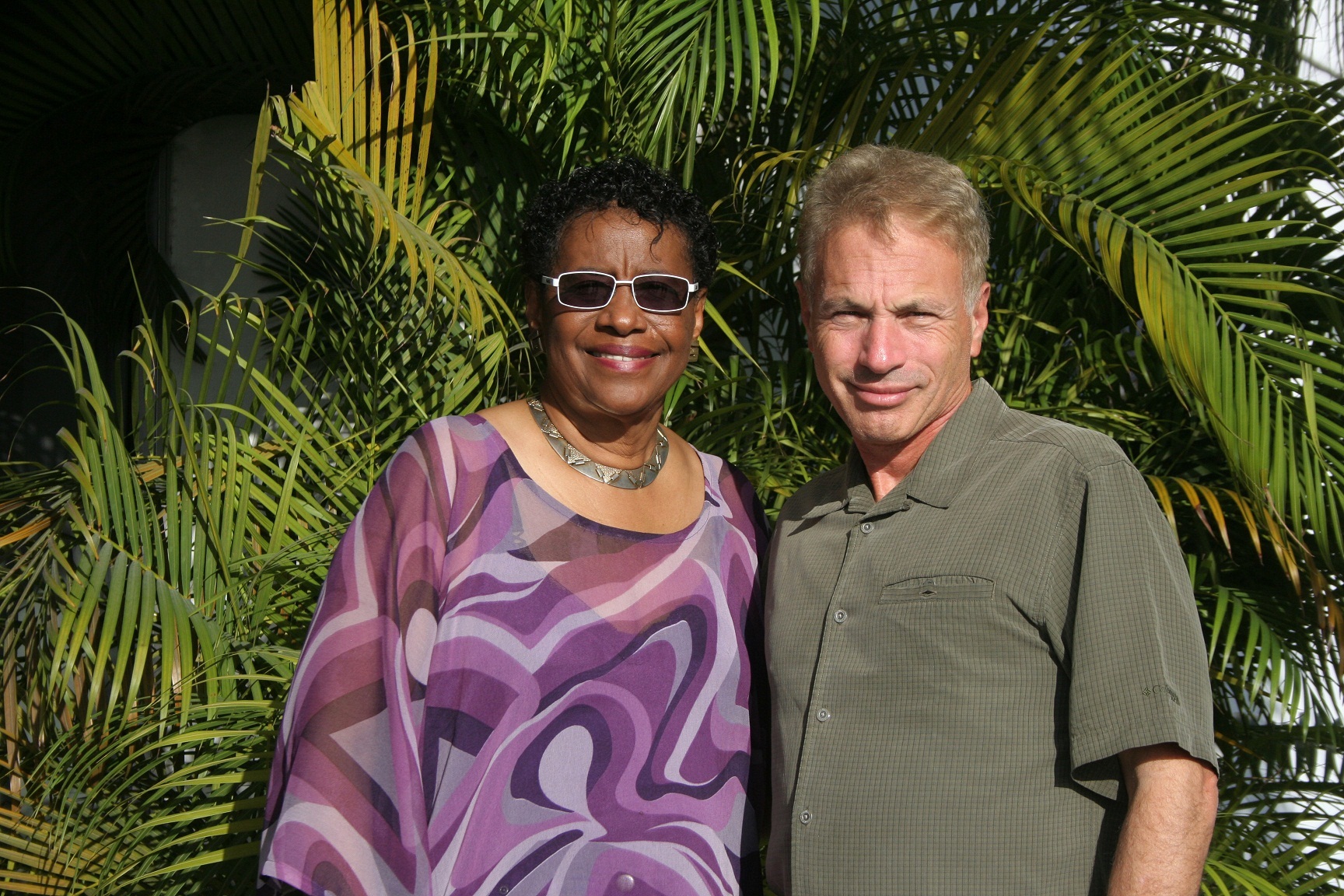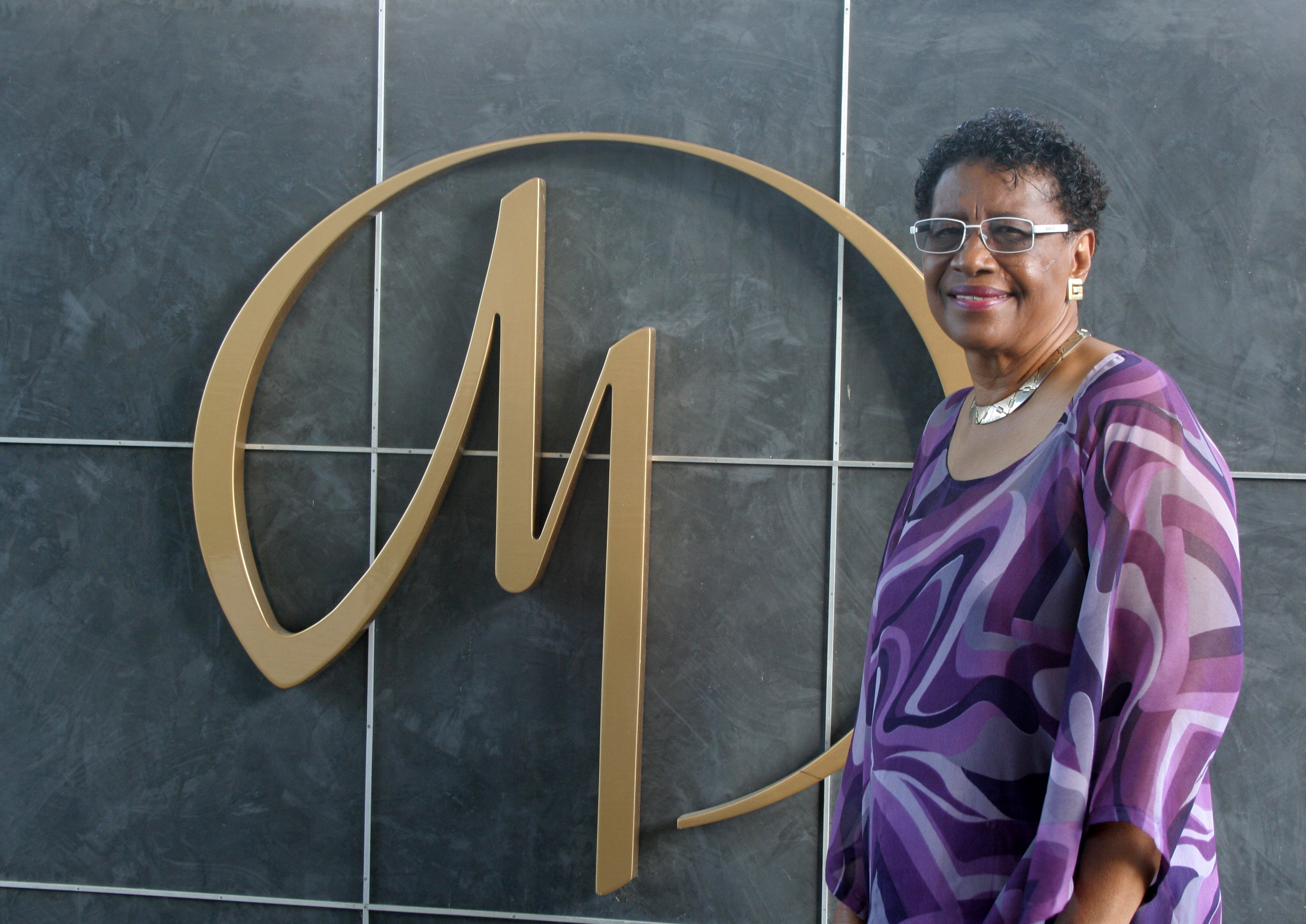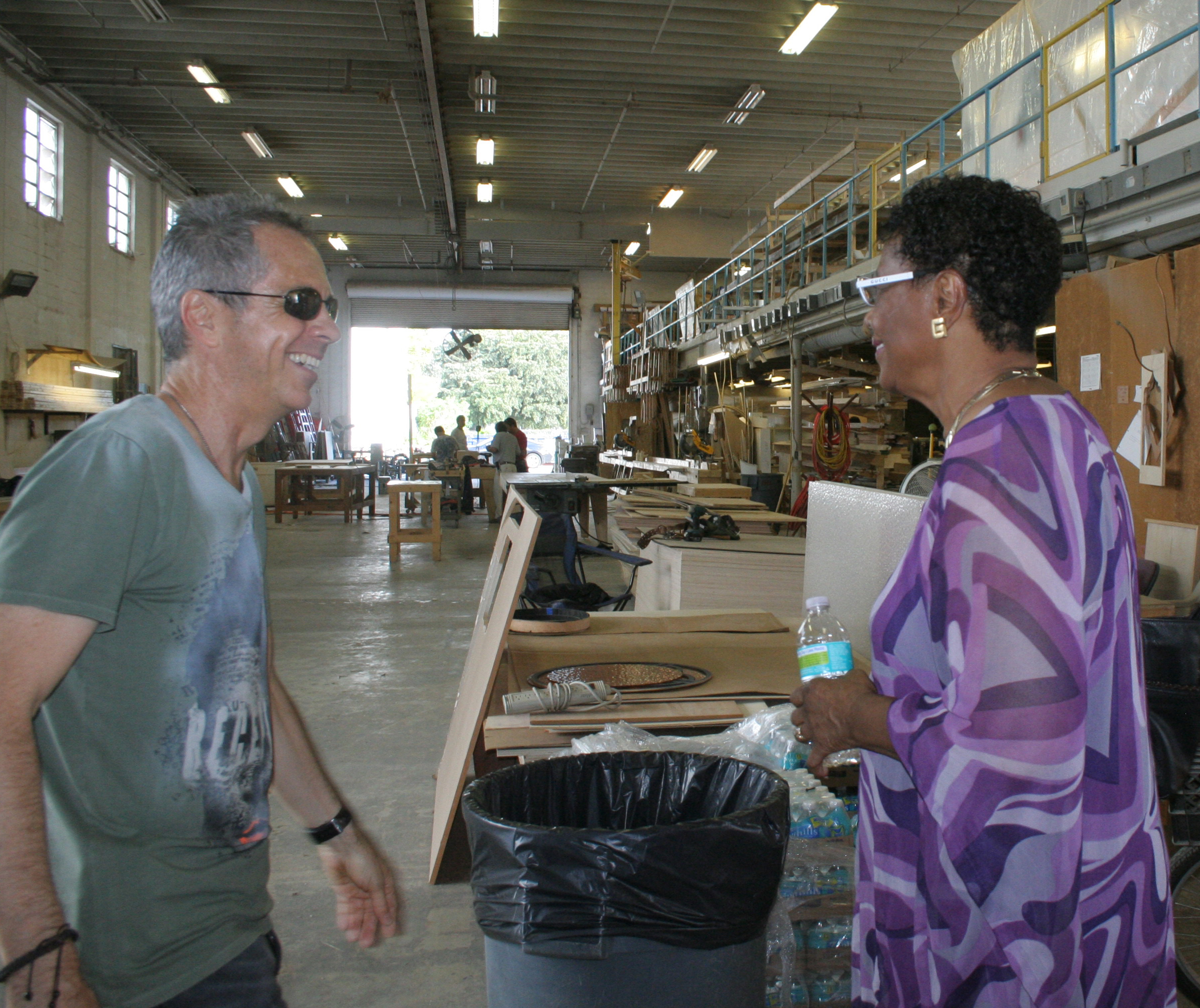 Left: Commissioner Barbara Jordan and Magic City Producer Richard Rothschild. Middle: Commissioner Jordan stands in front of the Miramar Playa Hotel sign on the set. Right: Production Designer Carlos Barbosa and Commissioner Jordan tour the area where Magic City sets are crafted.