Commissioner Jordan honors foster and adoptive parents with a special ceremony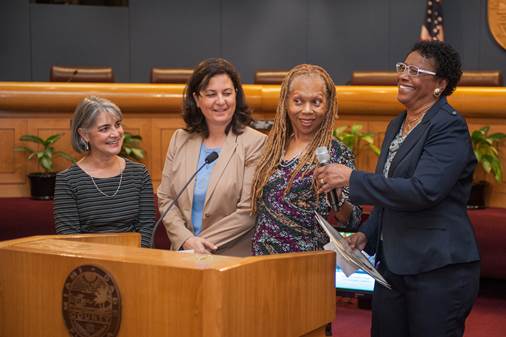 Miami, FL – More than 200 residents joined Commissioner Barbara J. Jordan on Thursday, January 30, for the 2014 Foster and Adoptive Commemorative Ceremony, an event to honor those who have given their life to helping the foster care youth throughout Miami-Dade County.
Participants for this event included the President of The Miami Dade County Foster & Adoptive Parent Association, Shamele Jenkins, who gave words of encouragement and pride for the honorees of the day. Joining her, were the Interim Regional Managing Director for the Department of Children & Families, Ms. Gilda P. Ferradaz and the Chief Executive Officer of Our Kids of Miami-Dade/Monroe, Inc., Frances P. Allegra.
"Our Miami-Dade County foster parents are selfless people who have given their life to helping our youth and giving them the opportunity of a better life," said Commissioner Jordan. "I believe it is important to show them our gratitude and our respect when given the opportunity to do so."
For more information, please contact Commissioner Jordan's office at 305-474-3011.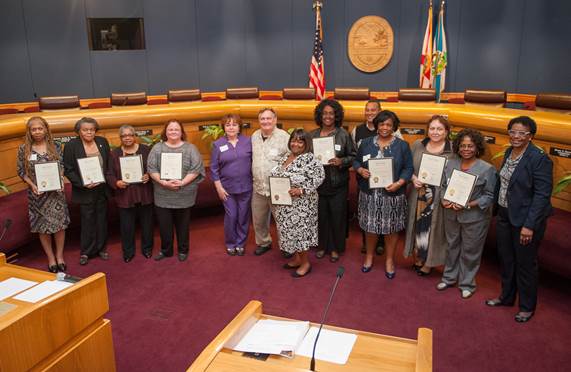 Photos Credit: Ryan Holloway for Miami-Dade County