Music in the Park concert draws hundreds of attendees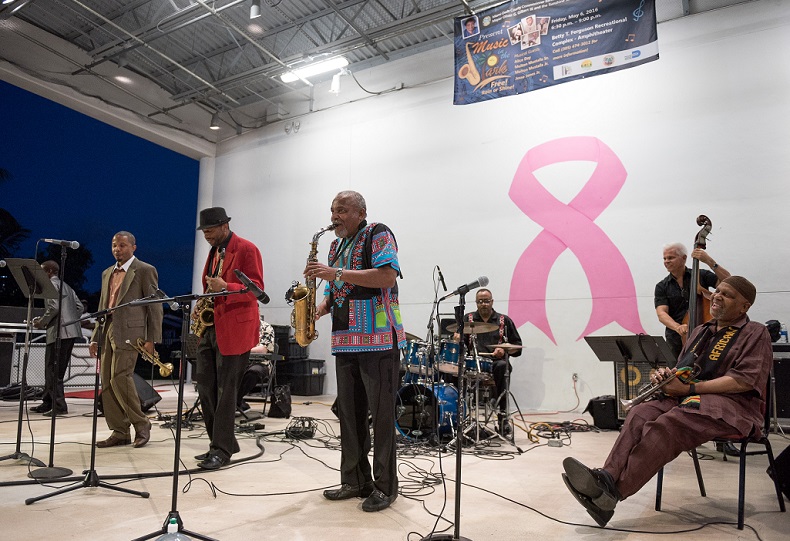 The Mustafa family, including Melton Mustafa Sr., Melton Mustafa Jr., Jesse Jones Jr., and Yamin Mustafa, gives an electrifying performance at Commissioner Jordan's Music in the Park concert.
Photos by Armando Rodriguez / Miami-Dade County
MIAMI GARDENS – Two jazz icons performed to a packed house of hundreds on May 6 at the Betty T. Ferguson Recreational Complex in Miami Gardens. The audience clapped their hands and tapped their feet as South Florida's first lady of jazz Alice Day and the legendary Mustafa family – including Melton Mustafa Sr., Melton Mustafa Jr., Jesse Jones Jr., and Yamin Mustafa – captivated the crowd during the free semiannual concert sponsored by Miami-Dade County Commissioner Barbara J. Jordan, the Sunshine Jazz Organization, Miami Gardens Mayor Oliver G. Gilbert III, and the Miami-Dade Cultural Affairs Department.
"This concert had an all-star lineup," Commissioner Jordan said. "I'm thrilled that we had such a great turnout. This was definitely one of our best concerts yet."
The next Music in the Park event is scheduled for December 2, 2016 from 6:30 to 9 p.m. at the Betty T. Ferguson Recreational Complex, 3000 NW 199th Street in Miami Gardens.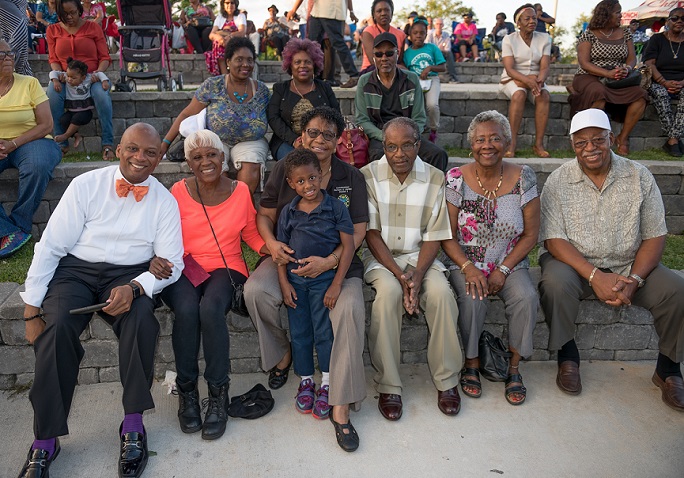 At left, Miami Gardens Mayor Oliver Gilbert III (orange bow tie) joins Commissioner Jordan at the concert. At right, Commissioner Jordan greets Sunshine Jazz Organization's Keith Valles and a group of audience members.