Commissioner Jean Monestime gives keynote remarks at a Special Naturalization Ceremony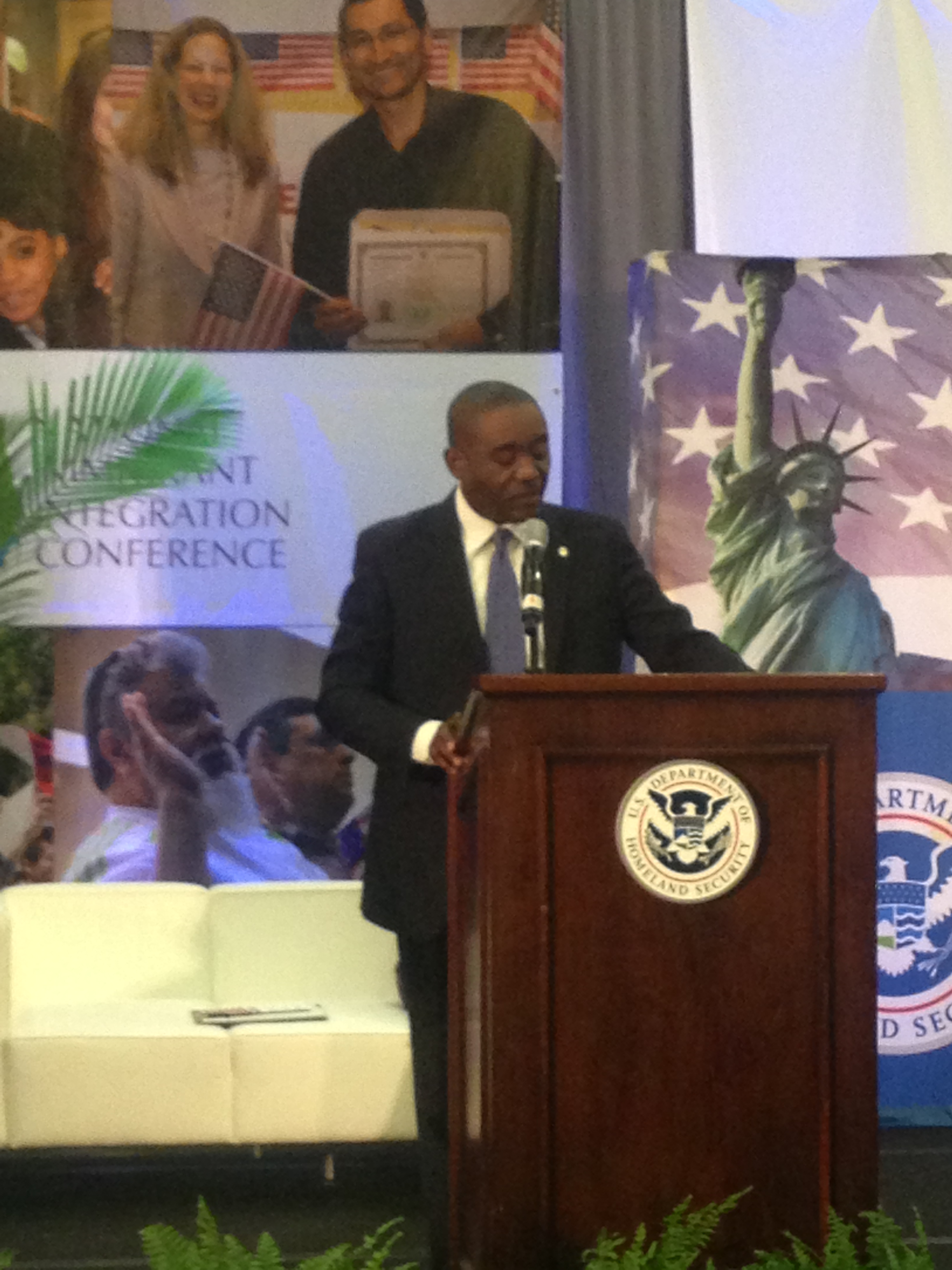 Miami-Dade - Commissioner Jean Monestime was invited to be the keynote speaker at a special Naturalization Ceremony to celebrate the naturalization of 50 immigrants during the National Integration Conference on Tuesday, November 19, 2013.
The National Immigrant Integration Conference is a signature event of the National Partnership for New Americans, which advances the integration and active citizenship of immigrants to achieve a vibrant, just, and welcoming democracy for all.
As he congratulated the new American citizens, Commissioner was able to share his personal story "I am an immigrant. I am also a citizen of the United States of America. In 1995, I became a naturalized citizen of this beautiful country," said commissioner Monestime. "I, like other immigrants, have embraced all of what this country has to offer, made good on the opportunities that were available to me and I continued to contribute in the greatest of my adopted land," he added.
For more information on the National Immigrant Integration Conference please contact Commissioner Monestime's office at 305-694-2779.