Kids Aspire program 2015 kickoff!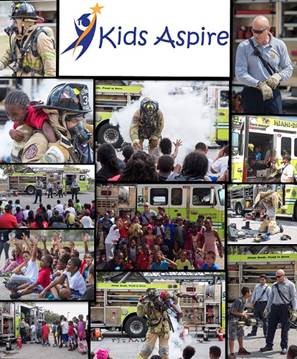 (MIAMI-DADE) – The Kids Aspire afterschool and summer program kicked off its second year on March 26 at Goulds Park in southwest Miami-Dade.
Miami-Dade Fire Rescue and staff from County Commissioner Dennis C. Moss's office visited the park to teach children about fire safety and provide a fire truck demonstration.
The Kids Aspire program, which was launched in 2014, provides students with afterschool homework assistance and fun learning activities at various County parks in partnership with the Florida Department of Health, Miami-Dade County Public Schools, and the University of Florida Miami-Dade County Extension.