The Office of Chairman Jean Monestime announces the passing of his mother Mrs. Angelina Monestime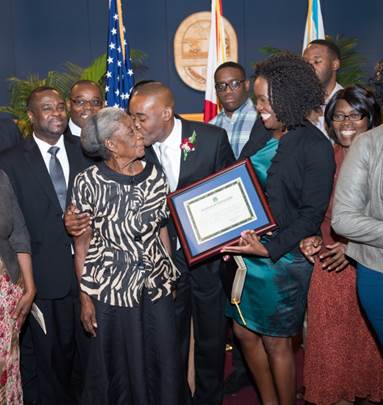 Chairman Monestime kissing his mom during his January 16, 2015 Installation Ceremony
(Photo by Ryan Holloway / Miami-Dade County)
(MIAMI-DADE, FL) – Mrs. Angelina Monestime, the mother of Miami-Dade County Commission Chairman Jean Monestime, passed away this morning in the hospital. Her health had been deteriorating for several months.
She was born on January 15, 1931 and is survived by her children. Her husband and lifetime companion passed away on February 2012.
Funeral service information will be provided when it becomes available.