Chairman Jean Monestime hosts Community Resource Fair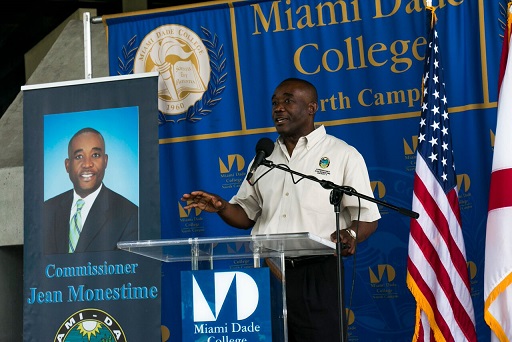 Chairman Jean Monestime speaks at the recent Community Resource Fair at Miami Dade College North Campus.
(Photos courtesy of Miami Dade College)
(MIAMI-DADE, FL) – Miami-Dade County Commission Chairman Jean Monestime hosted a Community Resource Fair at Miami Dade College North Campus on June 12 to provide District 2 constituents with information and updates regarding County services.
County departmental staff was on hand to answer residents' questions about a variety of topics including transit, parks, zoning and permits, water and sewer, environmental regulation, agriculture and public works.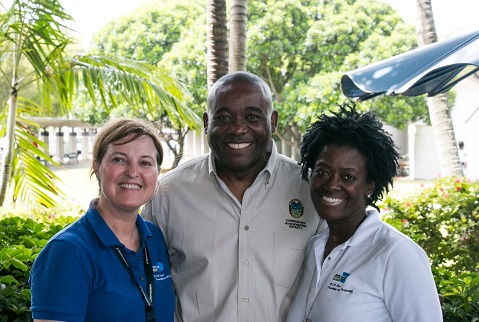 Chairman Monestime with County staff at the Community Resource Fair.