Geri Bonzon-Keenan appointed First Assistant County Attorney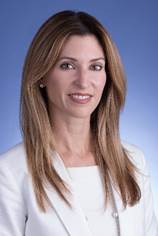 GERI BONZON-KEENAN
(MIAMI-DADE, FL) – On her first day as Miami-Dade County Attorney, Abigail Price-Williams, appointed Geri Bonzon-Keenan to be the First Assistant County Attorney effective Oct. 1, 2015.
Bonzon-Keenan joined the County Attorney's Office in 1995 and has served as counsel in a number of different practice areas, including complex commercial transactions, real estate, municipal finance, tax increment financing, social services and procurement. She also worked for a number of years at the County Attorney's Miami International Airport satellite office, where she served as counsel to the Miami-Dade Aviation Department on its financing, procurement, real estate, airport security and labor matters as well as its capital improvement program.
"I congratulate Geri Bonzon-Keenan on her appointment and look forward to working more closely with her in her new role," Chairman Monestime said. "I am confident her more than 20 years' experience in what I consider the 'best law firm in the country' have prepared her well for this important position."
Bonzon-Keenan previously served as the lead attorney for the County Attorney's Office's real estate and commercial transaction section and as a member of both the commercial and construction litigation section and the tax and finance section.
"She is not only a brilliant lawyer but also an amazing human being I am proud to call my friend," Price-Williams said.