Chairman Monestime celebrates Valentine's Day with District 2 seniors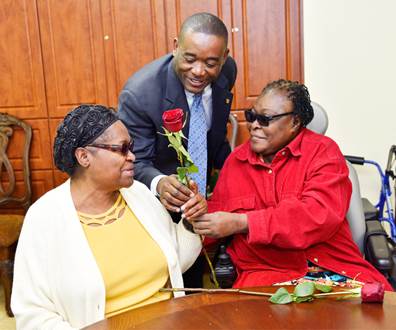 (Photo by Michael Fullana / Miami-Dade County)
MIAMI-DADE – Miami-Dade County Commission Chairman Jean Monestime celebrated Valentine's Day with a luncheon for District 2 seniors at Parkview Apartments on Feb. 11.
Chairman Monestime shared his Valentine's Day greetings, served lunch and distributed red roses to all the ladies.
"It's truly a pleasure to be able to bring some joy to seniors in my district in this season of love," he said.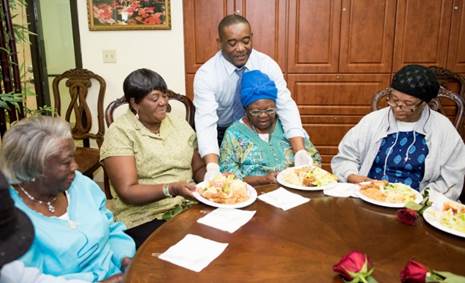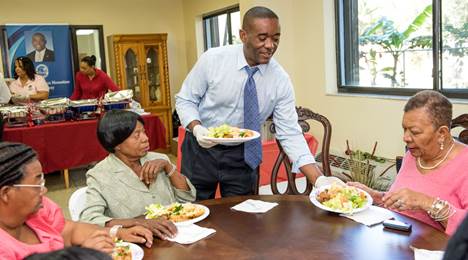 (Photos by Michael Fullana / Miami-Dade County)