Hundreds savor fourth annual Taste of Haiti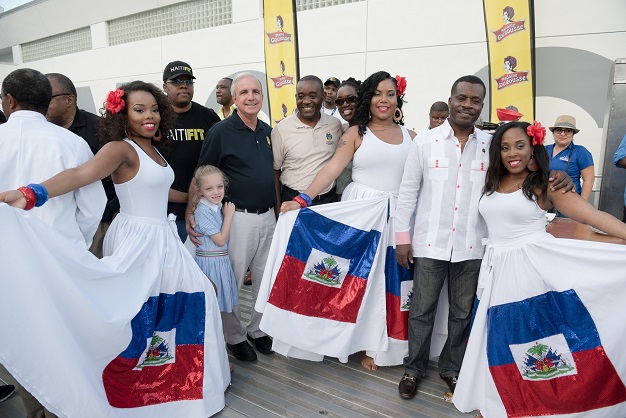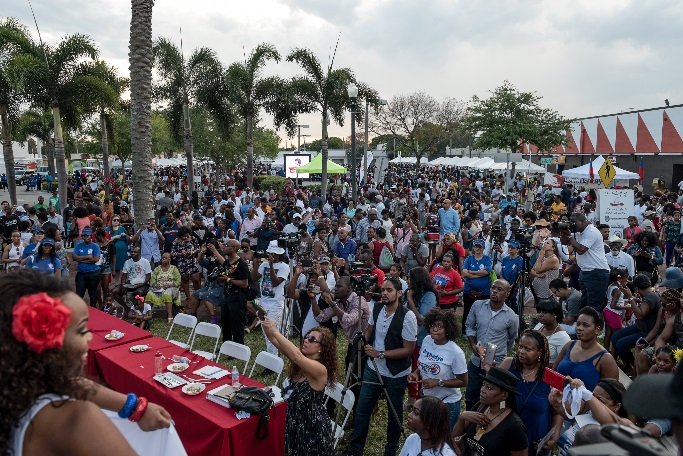 (Photos by Ryan Holloway / Miami-Dade County)
MIAMI – Commission Chairman Jean Monestime, elected officials, and a lively and diverse crowd turned out for some great Haitian food and entertainment at the fourth annual Taste of Haiti on May 14 at MOCA Plaza. Hundreds of residents savored the rich flavors of a variety of Haitian dishes from dozens of vendors while enjoying live musical performances.
Part of the County's month-long celebration of Haitian Cultural Heritage Month, the event also featured cooking demonstrations, a chef competition, children's activities and more.
"It was great to see people from so many different nationalities and ethnic backgrounds come together to be part of this event to celebrate our culture. Haitian Americans have a lot in common with other residents who understand what it means to be Miami-Dade County," said Miami-Dade County Commission Chairman Jean Monestime, who presented the annual culinary extravaganza along with Miami-Dade County Mayor Carlos Gimenez, the City of North Miami, the Haitian-American Chamber of Commerce of Florida, the Consulate General of the Republic of Haiti in Miami, the Little Haiti Optimist Foundation and the Haitian Culinary Alliance.
For a full calendar of Haitian Cultural Heritage Month events, please visit www.miamidade.gov/district02/home.asp.