Commissioner Audrey M. Edmonson led successful clean-up effort in Liberty City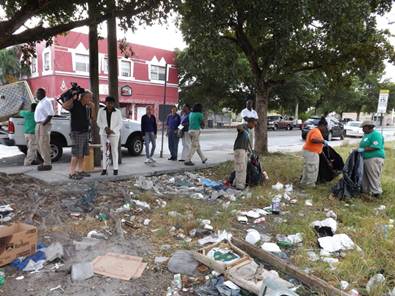 Photo Caption: Commissioner Edmonson begins sweep at corner of N.W. 18 Avenue and 63 Street.
In a concerted effort to make the NW 18th Avenue corridor between 62nd and 71st Streets safer and cleaner, Commissioner Audrey M. Edmonson led her eighth clean-up through the Liberty City neighborhood on January 31, 2013. Accompanied by a team made up of Miami-Dade County Public Works and Waste Management, Police, and Code Enforcement units, and other entities including the Miami Service Corps., Commissioner Edmonson walked through the commercial corridor and residential streets cleaning up debris, citing property and business owners not in compliance, and talking with residents and business owners on the needs of the neighborhood.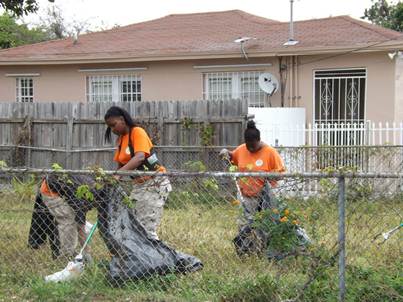 Photo Caption: Miami Service Corps members clean abandoned lot on N.W. 63 Street
Photos by Marta Martinez-Aleman