MAC Town says Thanks to Commissioner Edmonson
On February 28, 2013, the staff and residents of MACTown gathered at the facility to thank their many sponsors and supporters, including Commissioner Audrey M. Edmonson. MACTown, located at 151 N.E. 62 St., Miami is a non-profit organization which serves the developmentally disabled community.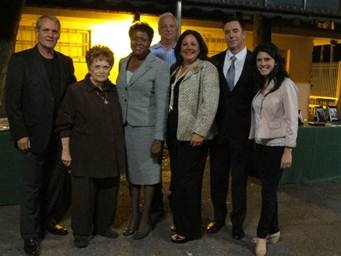 Commissioner Edmonson is joined by MACTown board members and staff, including Director Violet Gonzalez to her left, at the center's "Celebration of Appreciation."
Photo by Marta Martinez-Aleman/Commissioner Edmonson's Office