Commissioner Edmonson held her annual 4th of July picnic at Hadley Park
MIAMI, FL – Commissioner Audrey M. Edmonson played host to 200 members of the Hadley Park Seniors club at her annual Fourth of July picnic held at Hadley Park on the holiday. Commissioner Edmonson celebrated with the seniors who feasted on barbecue staples and received a complimentary bag filled with information on Miami-Dade County services available to senior citizens.
For more information, please contact Commissioner Edmonson's district office at 305-636-2331.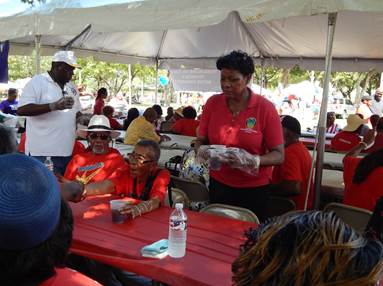 Commissioner Edmonson serves seniors
Photos by Marta Martinez-Aleman/Commissioner Edmonson's Office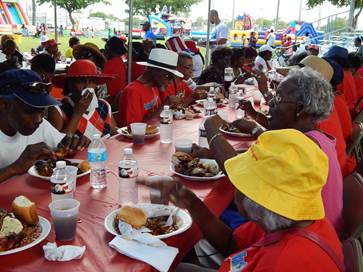 Hadley Park seniors enjoy picnic