Commissioner Edmonson hosts 9th annual Back to School Fun Day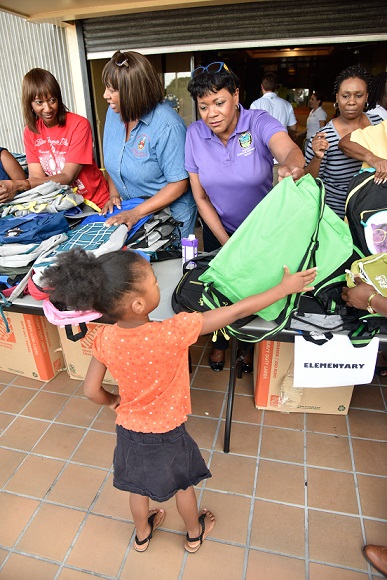 Commissioner Edmonson hands a young girl a brand new book bag at her Back to School Fun Day event.
(Photos by Armando Rodriguez / Miami-Dade County)
(MIAMI) – It was all smiles and sunshine at Commissioner Audrey M. Edmonson's 9th annual Back to School Fun Day at Olinda Park on Aug. 15 as 2,000 children received brand-new book bags filled with school supplies to get them ready for the new school year.
The event also featured back-to-school vaccinations by the Florida Health Department, vision tests by Bascom Palmer, children's fingerprinting by the State Attorney's Office, information and assistance for job seekers from CareerSource; health screenings by Jackson Health and Jesse Trice Health, voter registration by the Miami-Dade Elections Department, a food distribution by Farm Share and Curley's House of Style, games by the new Frost Museum of Science, and participation from many other non-profit organizations and County departments, including the Miami-Dade Library bookmobile and the Miami-Dade Police Department, which presented its gun bounty program.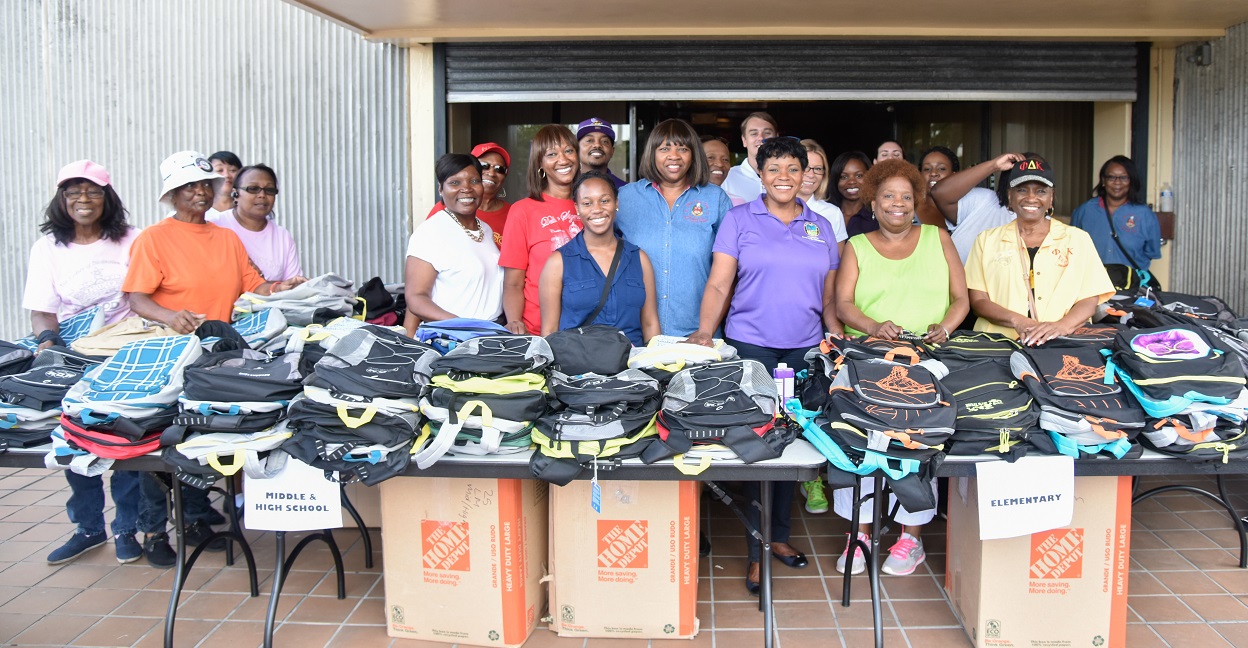 Commissioner Edmonson and volunteers prepare to give away book bags filled with school supplies.