Commissioner Heyman appointed to national leadership position on Justice and Public Safety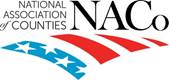 (WASHINGTON, D.C.) – National Association of Counties (NACo) President Sallie Clark appointed Miami-Dade County Commissioner Sally Heyman to a one-year term as chair of NACo's Justice and Public Safety Steering Committee.
Clark, commissioner, El Paso County, Colo., made her policy committee leadership appointments shortly after being sworn in as NACo's president during its Annual Conference, July 10-13, in Mecklenburg County, N.C.
"I am honored to lead NACo's Justice and Public Safety Steering Committee because public safety is a priority and at the core of what services counties provide to our residents," Heyman said.
The Justice and Public Safety Steering Committee is responsible for NACo policy on all matters pertaining to criminal justice and public safety systems. These include criminal justice planning, law enforcement, courts, corrections, homeland security, community crime prevention, juvenile justice and delinquency prevention, emergency management, fire prevention and civil disturbances.
Active in NACo since 2005, Heyman has served on NACo's Board of Directors and as Vice Chair of the Justice and Public Safety and Large Urban County Caucus Steering Committees. Holding advanced degrees in Criminal Justice and a Juris Doctorate, Heyman's priorities for the "Safe and Secure Communities Initiative" will address people with mental illness in the criminal justice system, risk assessment for persons arrested, reducing jail populations, and proper FEMA emergency funding.
# # #
The National Association of Counties (NACo) unites America's 3,069 county governments. Founded in 1935, NACo brings county officials together to advocate with a collective voice on national policy, exchange ideas and build new leadership skills, pursue transformational county solutions, enrich the public's understanding of county government and exercise exemplary leadership in public service. More information at: www.naco.org.