Commissioner Eileen Higgins joins colleagues at the new Martin Fine Villas
MIAMI — Miami-Dade County Commissioner Eileen Higgins toured the new Martin Fine Villas in Miami at a pre-opening reception on Oct. 12 hosted by the Director of Miami-Dade Public Housing and Community Development, Michael Liu.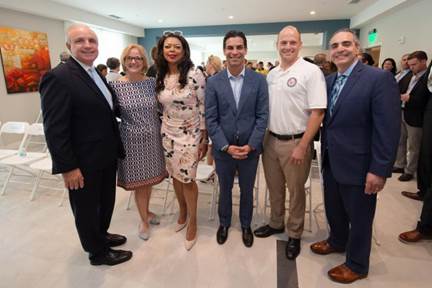 "Under the leadership of Mayor Gimenez and Director Liu, we are transforming public and low-cost housing in Miami-Dade County. The new Martin Fine Villas are another example of what is possible when we come together as stakeholders in our community," Commissioner Higgins said.
"I look forward to welcoming the seniors who will soon be able to take full advantage of the innovative facilities and amenities. Because for these residents who will soon move in, this brand-new building is more than 104 units of affordable housing – they're a beautiful place to call home."