Commissioner Sosa distributes turkeys with help of Miccosukee Tribe and Miami Dolphins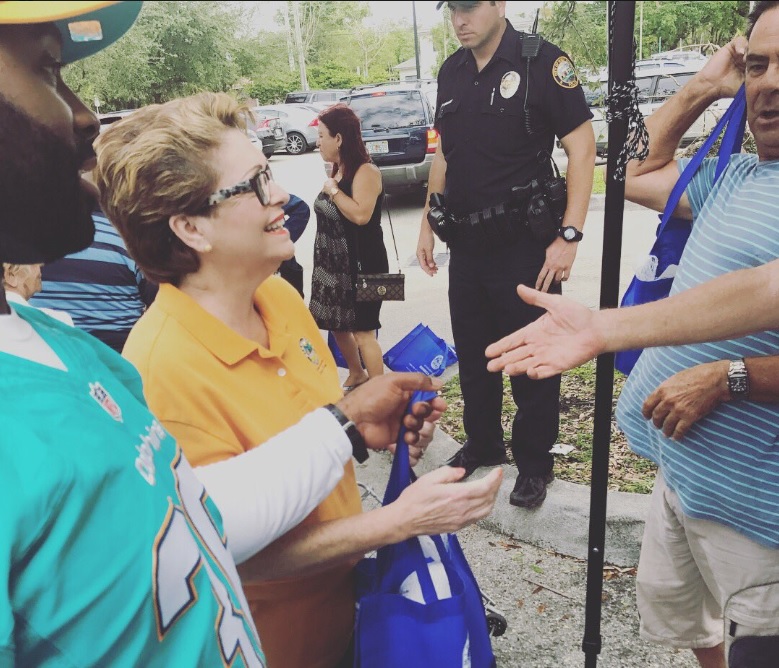 Commissioner Sosa distributing Thanksgiving turkeys with the Miami Dolphins.
MIAMI-DADE - In celebration of Thanksgiving, Miami-Dade County Commissioner Rebeca Sosa distributed nearly 1,000 turkeys to families in District 6 with the help of the Miccosukee Tribe and the Miami Dolphins.
"It is a blessing to help so many families celebrate Thanksgiving," Commissioner Sosa said.