Coral Gables / Pinecrest / Palmetto Bay Update – "Dog Friendly Park" Dedication Ceremony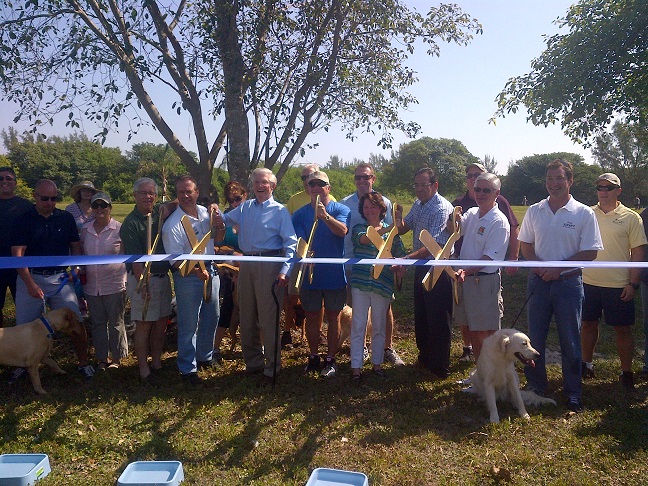 (MIAMI, FL) — On Saturday, April 26th, 2014, I had the pleasure of participating in the Dedication Ceremony for the new "Dog-Friendly" Chapman Field Park. This is going to be a great community resource for the residents of Coral Gables, Pinecrest and Palmetto Bay, going forward. There was a strong turnout, and a lot of residents brought their dogs along to help celebrate the occasion.
I am very excited about this new park improvement. This is a quality of life addition for people with dogs in this neighborhood. They now have an opportunity to take daily walks together, in a peaceful park setting.
The project cost was $25,119 and was funded by the "Building Better Communities" General Obligation Bond Program.
Xavier L. Suarez, Commissioner Miami-Dade County – District 7