Commissioner Daniella Levine Cava holds County Work Day at Waste Management Recycling Plant in advance of county contract renewal
Miami, FL— As the Miami-Dade contract for a recycling plant reaches its renewal date next month, Commissioner Daniella Levine Cava held a County Work Day at the Waste Management Plant. Waste Management is a county contractor that provides recycling services to Miami-Dade. County Work Days showcase the good work of Miami-Dade departments or contractors and inform the public about vital County services supported with our tax dollars.

Waste Management is located near the Miami-Dade/Broward county line and is charged with sorting the recyclable waste gathered by Miami-Dade. The day began with a Recycling 101 class. Plant staff explained which materials should not be recycled and provided a breakdown of the amount of trash that gets thrown away in Miami-Dade every day.

"We all know that paper, plastic and aluminum are recyclable, but did you know that plastic bags and paper napkins should not be recycled? Similarly, many materials that should be recycled get thrown in the trash. Miami-Dade throws away 6,000 tons of waste per day and much of that could be recycled but ends up in landfills. For example, only 1 out of 5 beverage bottles are recycled. We can save money and help our environment if our county actively works to increase recycling and decrease the contamination of recyclable waste," said Commissioner Levine Cava.

The Commissioner saw first-hand how waste is sorted and learned about how the contamination of recyclable waste results in higher costs that get absorbed by Miami-Dade County.

"Unfortunately, many residents are unsure about what materials can be recycled. As a result, thousands of tons of non-recyclable waste get caught in the sorting machines and cause plant breakdowns that take hours to fix and cost hundreds of thousands of dollars. Those costs get transferred to the county and the taxpayer. We must make sure that residents are well informed about which materials can and cannot be recycled so that we can bring down costs and help our unique environment," explained the Commissioner.

For more information on County Work Days or recycling services in Miami-Dade, please contact Commissioner Levine Cava's office at 305-375-5218/305-378-6677. More information on the Waste Management facility is available via their website and YouTube channel.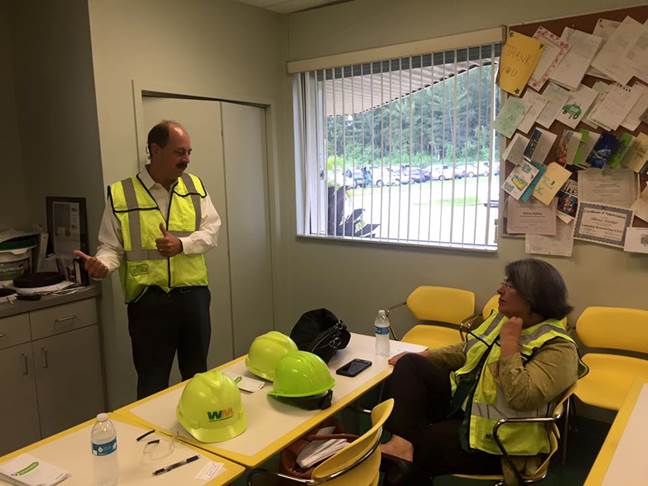 Waste Management staff provide a breakdown of the recycling facility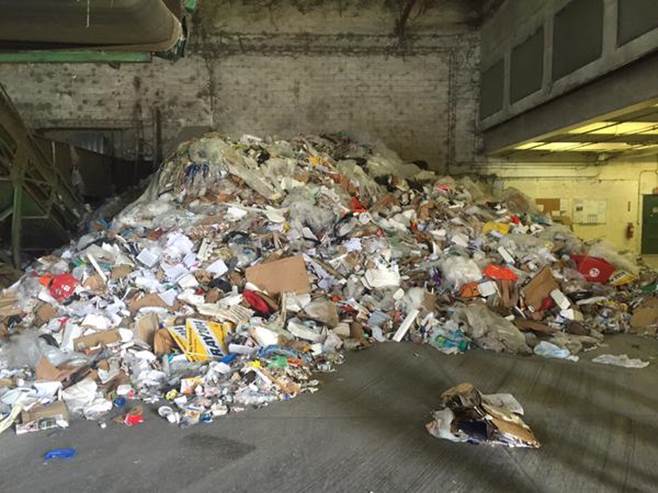 A pile of non-recyclable materials that was mixed in with recyclable waste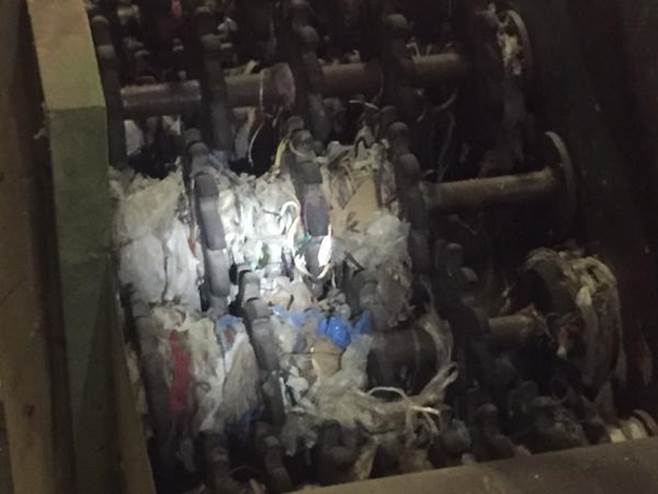 Non-recyclables, such as plastic bags, cause plant breakdowns that cost thousands of dollars to repair