Commissioner Daniella Levine Cava travels to represent Miami-Dade in 16 County Coalition in Washington DC
***Photos at end of release***
On Wednesday, October 21st, Commissioner Daniella Levine Cava traveled to Washington DC to represent Miami-Dade County at the 16 County Coalition that comprises the South Florida Water Management District. The Coalition joined the Congressional Everglades Caucus to discuss the need to continue Everglades restoration and the challenges facing the South Florida Ecosystem.

"I am encouraged to see that the bi-partisan Everglades Caucus members are cooperating with local governments around Everglades Restoration. The Everglades is in a grave state and we are witnessing this firsthand through the algae blooms, red tide event and the recent appearance of 'yellow fog' in the Florida Bay. These are signs of a system in peril and the Everglades are our most powerful natural resource working to protect us from sea level rise," explained Commissioner Levine Cava.

The Coalition is focused on freshwater restoration from Lake Kissimmee to the Florida Keys, with an emphasis on moving clean, freshwater south through the Everglades.

"The current state of the Everglades signifies a serious threat to our economy, especially to the tourism and agricultural sectors, our two largest economic engines. Both industries depend on the freshwater from the Everglades. The far-reaching consequences of continued damage to our watershed must be a priority across our government, from local council, to Tallahassee, to Washington DC," said the Commissioner.

The 16 County Coalition travels yearly to Washington to discuss priorities with federal legislators. They also met with Florida Senator Bill Nelson, representatives from the Army Corps of Engineers and representatives from the White House Council on Environmental Quality.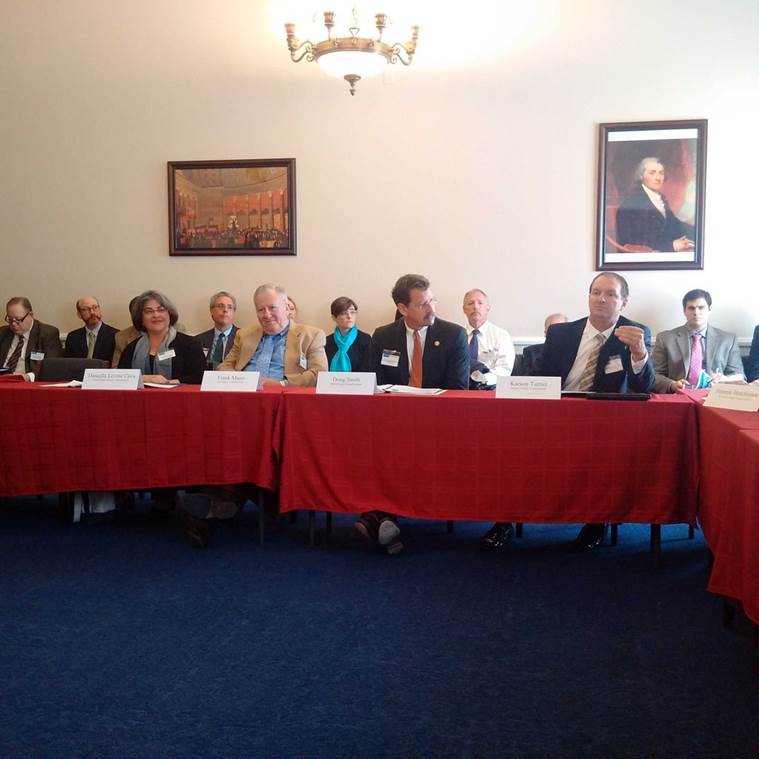 16 County Coalition travels to DC to discuss Everglades and freshwater restoration in Florida.