Miami-Dade County officially launches Cities for Citizenship Program, becomes first county to join national initiative
***Photos at end of release***
Miami, FL—Today, Miami-Dade County Commissioner Daniella Levine Cava, Miami-Dade County Mayor Carlos A. Gimenez, Chairman Jean Monestime and Citi celebrate the county's membership in Cities for Citizenship.
Cities for Citizenship is a national initiative aimed at increasing citizenship among eligible U.S. Legal Permanent Residents and promoting naturalization of eligible residents by fostering partnerships among nonprofits, businesses and municipal governments. Over 18 cities have joined Cities for Citizenship and Miami-Dade is the first county in the country to implement the program through the newly established Office of New Americans. The resolution to become a City for Citizenship was brought forth by Commissioner Daniella Levine Cava and unanimously passed the Board of County Commissioners this summer.
"I am thrilled that we are now officially a county that actively supports the citizenship process. My primary focus as a County Commissioner is to enhance the lives of Miami-Dade residents. Promoting citizenship is sound economic policy for all in our county. Encouraging eligible residents to become citizens will improve the quality of life and economic position for tens of thousands of people in our community. Our entire county benefits when we empower all our residents to prosper and thrive," explained Commissioner Levine Cava.
Miami-Dade is home to nearly 494,000 Legal Permanent Residents who may be eligible to naturalize, over 19% of our population. Studies show that residents who naturalize see an average increase in earnings of between 8-11%. This means an increase in earnings of $3.2 billion if only half of eligible residents become citizens.
Today also marked the launch of the Office of New Americans of Miami-Dade to provide eligible Legal Permanent Residents with resources to assist them to naturalize. This includes information on the Miami-Dade website and the 311 information system, the use of county buildings for citizenship clinics and assistance to obtain application fee waivers. The County is working in conjunction with the Florida Immigrant Coalition (FLIC), public libraries, Catholic Charities, the FIU School of Law and Catalyst Miami, among others.
"This would not have been possible without the help of our community stakeholders. A very special thank you to Citi for making this important program possible through their generous partnership. I am grateful to the Florida Immigrant Coalition for providing the expertise to steward this initiative and the Office of Mayor Gimenez for their support in implementing the Cities for Citizenship plan. I would also like to thank the Miami Foundation for hosting the community fund," said Commissioner Levine Cava.
"Citizenship is an economic asset for individuals, cities and our economy. Through the Office of New Americans of Miami-Dade County, access to naturalization and financial coaching resources for those who qualify will be a powerful tool for inclusive economic growth to enable residents to strengthen their financial identities at the same time as they establish new national identities," said Bob Annibale, Global Director, Citi Community Development, the Founding Corporate Partner of Cities for Citizenship.
Residents are encouraged to spread the word on social media using #Cities4Citizenship or #MiamiDadeC4C, and to access resources online at CitiesforCitizenship.org.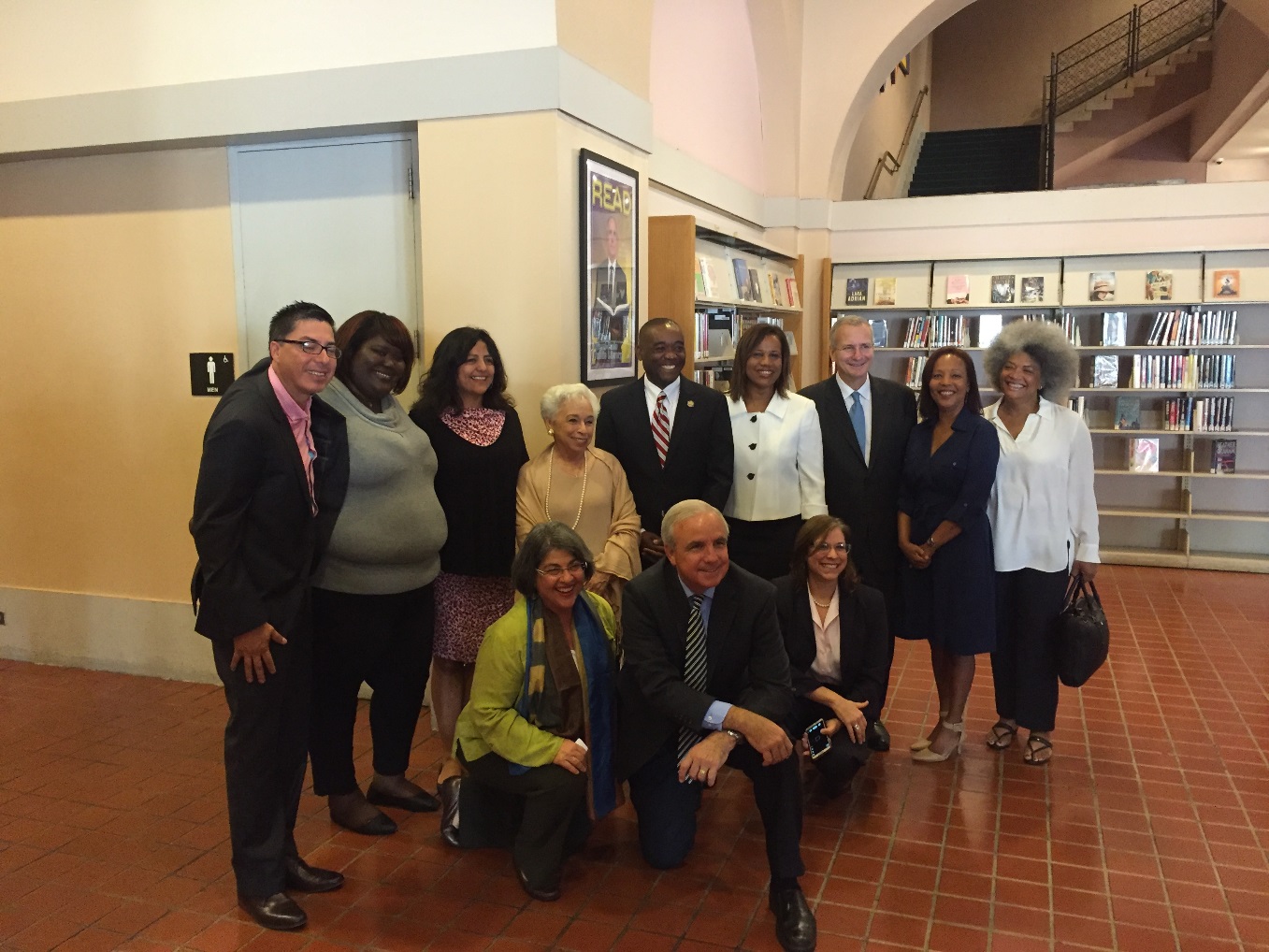 Commissioner Daniella Levine Cava, Mayor Carlos Gimenez, Chairman Jean Monestime and community partners from Citi, FLIC and other organizations launch the Cities for Citizenship Initiative in Miami-Dade.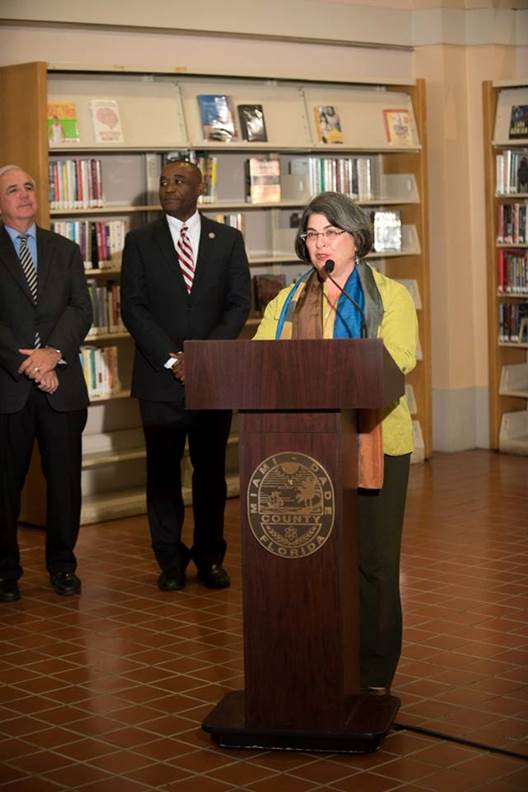 Commissioner Daniella Levine Cava addresses the crowd at the Cities for Citizenship launch.
About The Florida Immigrant Coalition (FLIC)
About Citi
Citi, the leading global bank has approximately 200 million customer accounts and does business in more than 160 countries and jurisdictions. Citi provides consumers, corporations, governments and institutions with a broad range of financial products and services, including consumer banking and credit, corporate and investment banking, securities brokerage, transaction services, and wealth management.
Additional information may be found at www.citigroup.com | Twitter: @Citi | YouTube: www.youtube.com/citi | Blog: http://blog.citi.com | Facebook: www.facebook.com/citi | LinkedIn: www.linkedin.com/company/citi