Commissioner Daniella Levine Cava, UF/IFAS Extension and Dade County Farm Bureau Welcome New Ag Patrol Officers to South Dade
(MIAMI, FL) – On Friday, June 24th, Commissioner Daniella Levine Cava, the UF/IFAS Extension and the Dade County Farm Bureau held a welcome breakfast for six new patrol officers who will join the Agricultural Patrol Section of the Miami-Dade Police Department. The new officers will restore the force to its original full strength after a four-year shortage.
"Restoring the Ag Patrol was one my first goals as Commissioner," explained Commissioner Levine Cava. "This is a major step towards bringing more resources to the region and ensuring that South Dade receives its fair share. I am committed to protecting the agricultural industry and making this new and improved police unit as effective as possible."

More than 50 South residents joined in welcoming the new Ag Patrol Officers and honoring Captain Gene Fernandez on his promotion in the department.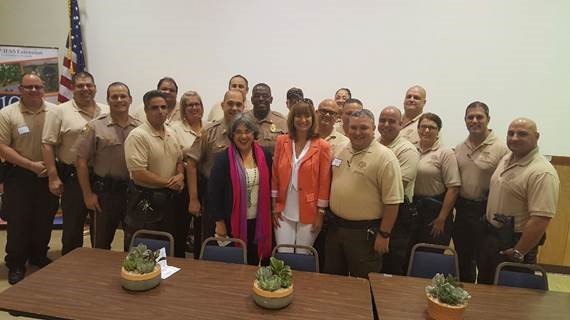 Commissioner Levine Cava welcomes the new Ag Patrol Officers to South Dade