(Miami-Dade County, FL) --
Miami-Dade County Commissioner Dennis C. Moss gave away more than 1,300 book bags to school-age children in District 9 at his Back to School event on Friday, Aug. 16 at West Perrine Park. "It's imperative that every child have the right supplies to do well at school, regardless of their family's income," Commissioner Moss said. "Providing these book bags to students who might not otherwise have them will help them have a productive school year." For more information, please contact Commissioner Moss' office at 305-375-4832.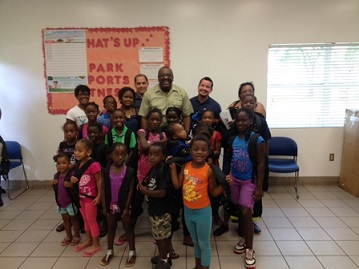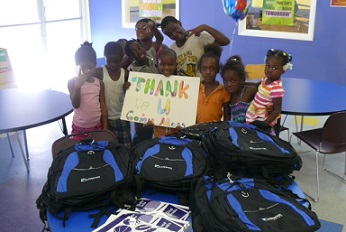 Commissioner Moss gives away book bags to grateful schoolchildren.