Commissioner Souto helps dedicate Dr. Roberto Parajón Way at Tropical Park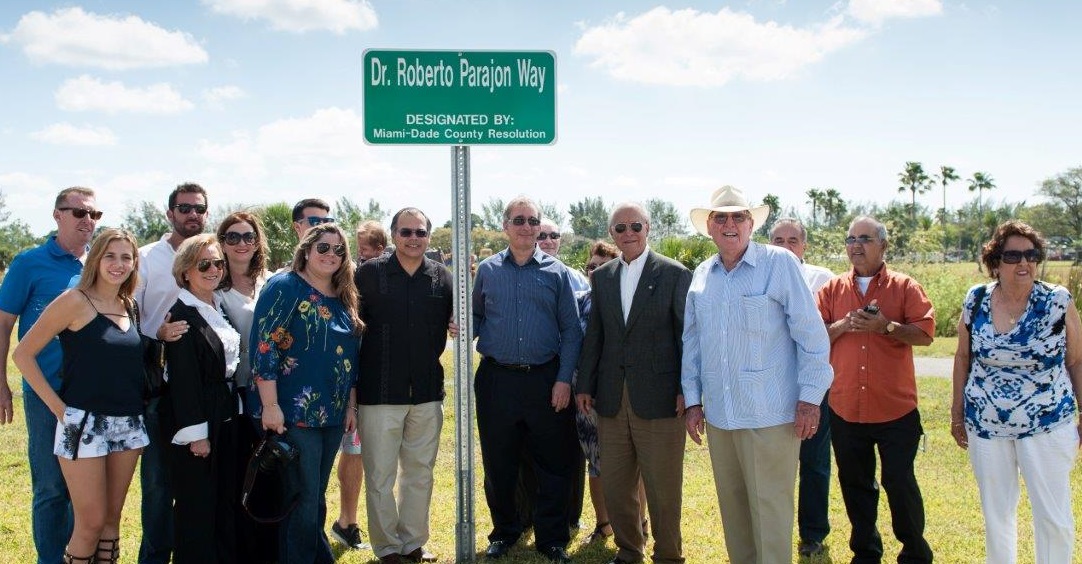 County Commissioner Javier Souto joined family and friends of Dr. Parajon for the street dedication ceremony.
(Photo by Armando Rodriguez / Miami-Dade County photographer)
(MIAMI, FL) – Miami-Dade County Commissioner Javier Souto recently helped honor the life of an important figure in Florida agriculture by naming a street after him.
Commissioner Souto joined Commissioner Audrey Edmonson, former Supreme Court Justice Raoul Cantero and family members of the late Dr. Roberto Parajón in dedicating the road running from the entrance of Tropical Park to the Ronald Reagan Equestrian Center as "Dr. Roberto Parajón Way" on April 12.
Dr. Parajón received a number of awards during his distinguished career at the Florida Department of Agriculture and Consumer Affairs, including the James A. Graham Award for Outstanding Service and the State Department of Agriculture Honor Award. The longtime Miami-Dade resident and Havana native passed away in 2010 at the age of 96.
Commissioner Souto sponsored the County Commission resolution that authorized the street renaming.