Commissioner Souto offers District 10 pet owners free spay and neuter services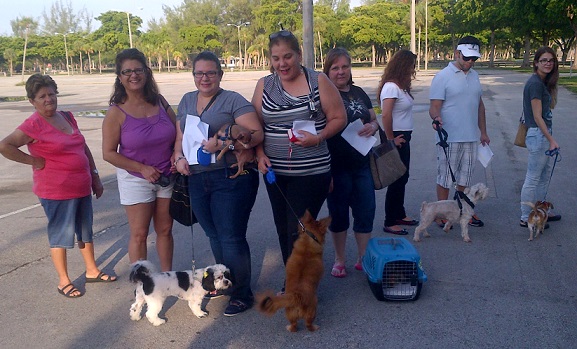 Residents wait in line with their dogs at the free spay and neuter event sponsored by Commissioner Souto at Tropical Park.
(Photos by Merci Rodriguez / Office of Commissioner Souto)
(MIAMI, FL) – District 10 pet owners on July 19 took advantage of free spay and neuter services for their dogs courtesy of Miami-Dade County Commissioner Javier Souto. It was the second spay/neuter event his office has sponsored this month.
Commissioner Souto is sponsoring a third spay/neuter event, for dogs only, at Tropical Park, 7900 SW 40th Street, on Saturday, Aug. 2 by appointment only. Dogs must be dropped off at 7:30 a.m. and will be ready for pickup at 4 p.m. They must weigh less than 50 pounds.
Proof of dogs' current rabies vaccination must be provided or they will be vaccinated at the time of the surgery (only dogs over 4 months old are eligible for a vaccination). Veterinarians may decline surgery of any pet for health reasons.
District 10 residents interested in this service should contact Senator Souto's office at 305-222-2116 to schedule an appointment. Residents who reside in other areas of the County can schedule an appointment by calling 3-1-1.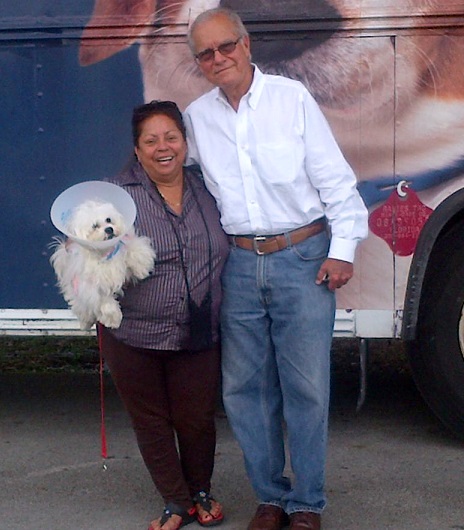 Commissioner Souto poses with a resident and her post-surgery dog at the free spay/neuter event.