(Miami-Dade County, FL) -- Visit Commissioner Souto's District 10 website and get greater access to services provided to residents of District 10 and all of Miami-Dade County.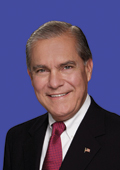 Learn about Commissioner Souto's efforts to improve the lives of District 10's residents at monthly town meetings and read the District 10 newsletter; where you can find out about events, information and issues affecting residents. We invite you to share your comments with us.
View the Commissioner's website.