Downtown Office
305-375-5511 Phone
305-375-5883 Fax

District Office
305-552-1155 Phone
305-552-0577 Fax
Email: district11@miamidade.gov
more>> Sign-up for our Newsletter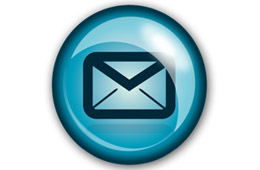 Last Visited »
Hurricane Irma
As we continue our recovery and cleanup efforts, please visit the Emergency website for the latest information on openings and closings in Miami-Dade County.
Green Tips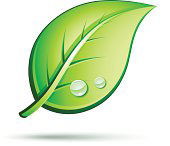 South Florida's hot and humid climate can make certain aspects of Green Living tough. We love to crank up our A/C units. We drive in our cars as opposed to walking or biking. We can change our habits, and there are dozens of other ways where small lifestyle changes can pay big dividends in our environment and bank account.
Reduce Paper Use
Over time, more opportunities have become available to reduce our use – and waste – of paper.
If you wish to remove the names of deceased individuals from commercial mailing lists, enroll in the Deceased Do Not Contact Registration. There is no charge to register.
Pay your bills online, as opposed to receiving monthly statements – even for your Miami-Dade County bills.
Check out some options you have to reduce the number of catalogs and junk mail you receive at home.
When possible, print on both sides of the paper. If not, when you don't need that paper, use the blank side to write notes.
Instead of bringing lunch wrapped in plastic, or contained in plastic or paper bags, try using a lunchbox and reusable plastic containers and utensils.
Use canvas shopping bags when grocery shopping.
Help save the environment by discontinuing your Yellow Pages subscription.
At Home
In most Florida homes, air conditioning accounts for 40% or more of the annual electric bill. Setting the temperature at 78 degrees combines comfort and energy efficiency.
Outdoor watering typically accounts for half the total water use in Florida. There are other ways to conserve outdoors.
Remember in Miami-Dade County, outdoor watering is limited to twice a week and not allowed between 10 a.m. and 4 p.m.
Wash your car on the grass, so it can absorb the excess water.
Consider installing light sensors for outdoor lighting in order to conserve energy.
Situate trees where they can provide shade from the sun inside the home. A medium to large tree should be 16-22 feet away from the house. The east, west and south are the best sides of the house to plant a tree.
Limit running pool pumps to six hours per day in the summer and four hours per day in the winter.
Keep pool-heating costs down by selecting a pool heater or using a pool blanket.
Use a rain barrel to collect rainwater, which can then be used to water your lawn.
Consider mulch, shrubs or porous pavers or bricks over grass to avoid the temptation of having to water a browning lawn or have too much pavement that causes water to run off.
Conserve water and energy
The water heater is a large user of energy in most homes, and other wasteful water behaviors also waste energy.
Adjust your water heater to 115°-120°F.
Take shorter showers to reduce water and energy.
Turn off the water when brushing your teeth or shaving.
Install high-efficiency showerheads.
Purchase a high-efficiency toilet.
Load your washing machine and dishwasher to capacity when using them.
Use cold water in the washing machine whenever possible; 90% of a washer's energy is used heating the water. Automatic dishwashers are more efficient than hand-washing. If you use an automatic dishwasher, avoid pre-rinsing dishes.
Defrost food in the refrigerator, not under running water.
Power down and save up
About 20% of a home's energy use comes from lighting and powering up electronics.
Don't leave electronics charging if their batteries are already replenished.
Turn off your computer monitor if you will be away from your computer for more than 20 minutes.
Turn off the computer if you'll be away from it for more than two hours.
Consider purchasing a flat-screen monitor over a regular-sized one.
Turn lights off when leaving the room.
Purchase energy-efficient CFL bulbs instead of standard bulbs, but please remember to dispose of them properly.
Use appliances wisely
Appliances make life easier for us, but how they're used can also make them more efficient.
Toaster or microwave ovens use less energy and add less heat to the kitchen compared to a conventional oven.
Use the self-cleaning oven cycle sparingly, and start the cycle when the oven's already hot.
Keep your refrigerator freezer full, which keeps warm air out when open.
Consider purchasing Energy Star approved appliances.
Clean a dryer's lint filter after every load.
Consider air-drying clothes if recommended by clothing manufacturers.
Automatic dishwashers are more efficient than hand-washing. If you use an automatic dishwasher, avoid pre-rinsing dishes.
Back to Top
Page Last Edited: Thu Mar 3, 2016 3:00:12 PM
district11
You are now leaving the official website of Miami-Dade County government. Please be aware that when you exit this site, you are no longer protected by our privacy or security policies. Miami-Dade County is not responsible for the content provided on linked sites. The provision of links to these external sites does not constitute an endorsement.

Please click 'OK' to be sent to the new site, or Click 'Cancel' to go back.