Commissioner Zapata Hosts his first Holiday Food Distribution for District 11
Miami-Dade County Commissioner Juan C. Zapata was joined by State Representative Jeanette Nuñez in a community food drive in District 11 where more than 200 families received food packages and goods at the Tamiami Lakes Park, located at 13220 S.W. 18th Street. The distribution took place on Saturday, December 22, 2012 from 10 a.m. to 12:00 noon.
For additional information, please contact the office of Commissioner Zapata at 305-552-5511.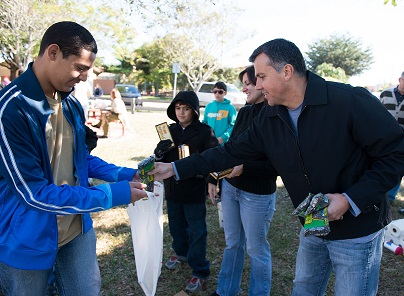 Photo Credits: Ryan Holloway/Miami-Dade County Photographer