Commissioner Martinez hosts food distribution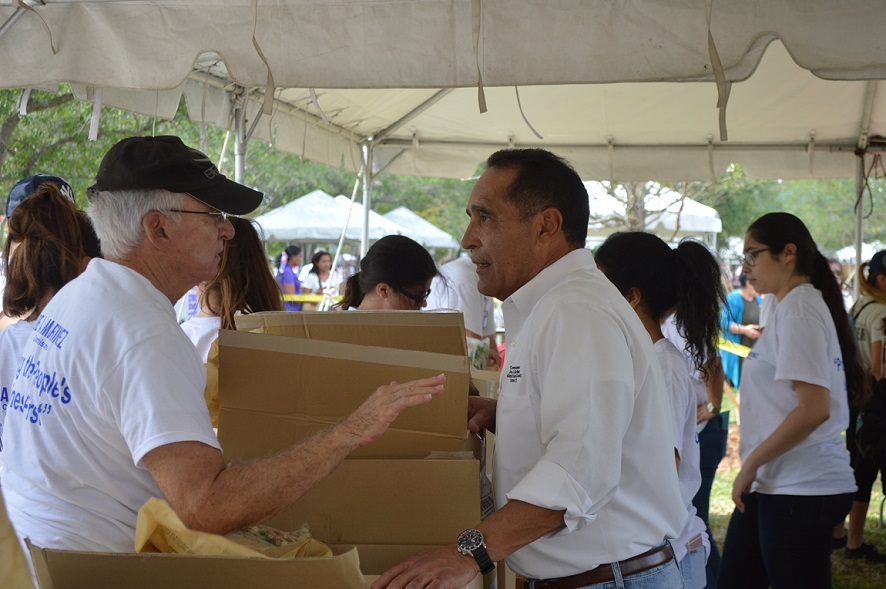 Commissioner Martinez helps set up for the Food Distribution Event.
MIAMI-DADE - Miami-Dade County Commissioner Joe A. Martinez, in conjunction with Farm Share, sponsored a Food Distribution Event on April 29 at Tamiami Lakes Park.

Residents from around District 11 received a variety of nutritious goods to keep their families from experiencing hunger. A number of participants also exchanged their old showerheads and light bulbs for new high-efficiency models.