(Miami-Dade County, FL) --
District 12 caught spring fever! On Saturday, April 6, 2013, more than six hundred residents joined Commissioner Jose "Pepe" Diaz at his annual Spring Festival at North Trail Park to celebrate the beginning of Spring. Families enjoyed free food, games, face painting, bounce houses, live entertainment, free toys and the children had a blast during the annual Easter Egg Hunt.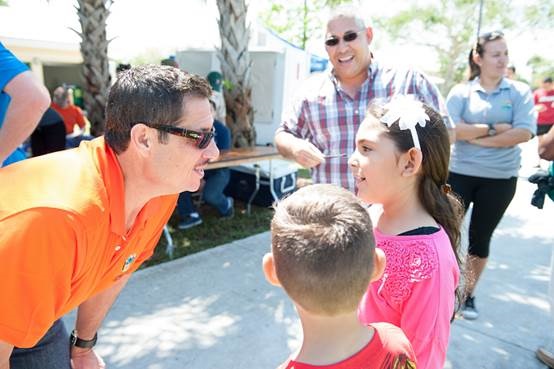 Photo Credit: Ryan Holloway for Miami-Dade County
Plenty of special guests attended the festival. Special appearances were made by the Miami Dolphins Cheerleaders, who took pictures with residents and signed autographs. In addition, personnel from over half a dozen Miami-Dade County departments were on hand to assist residents with services, including Commissioner Diaz's Mobile Office and the Miami-Dade State Attorney's Mobile Office, which offered free DNA swabs to children.
Other local organizations set up booths at the festival to give residents information and goodies, like local military branches, Miami Children's Museum, BattleField Live (providing free laser tag), Miami-Dade Police Explorers, Citizens Crime Watch & McGruff, and Zoo Miami.
The event also kicked-off with a ribbon-cutting ceremony to mark the dedication of the new skate park and new basketball courts at the park. The new skate park consists of a 120' x 120' concrete skate court plaza manufactured by Spohn Ranch Skateparks, equipped with skateboarding fixtures and covered spectator bleachers. The park also received new basketball courts, as well as new high-efficiency sports lighting and 178 new parking spaces.
"I'm thrilled so many residents were able to come out and take part in some quality family time", said Commissioner Diaz. "It was a real joy to see the children enjoying the new skate park, as well as the new basketball courts."
The Annual Spring Festival was made possible through the sponsorships of Flagler Development and Florida East Coast Industries. Goods and services for the event will be donated by Blue Bell Ice Cream, Comcast, Crystal Springs Water, Miami Dolphins, Miami Marlins, Pepsi Co., and others.
For more information, please call Commissioner Diaz's office at 305-599-1200.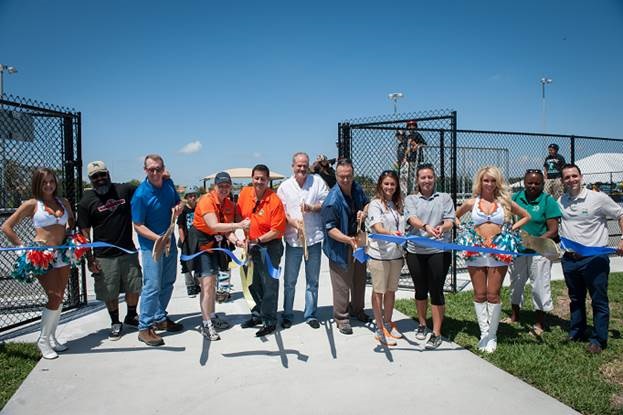 Photo Credit: Ryan Holloway for Miami-Dade County