(Miami-Dade County, FL) --
In honor of "National Police Appreciation" week, Commissioner Jose "Pepe" Diaz and Blue Bell served delicious ice cream to 300 police officers and police personnel on Monday, May 13, 2013 at the Miami-Dade Police Headquarters but Blue Bell didn't stop there, they also delivered free ice cream to six municipalities in the commissioner's district, including a Miami-Dade Police sub-station in the City of Hialeah.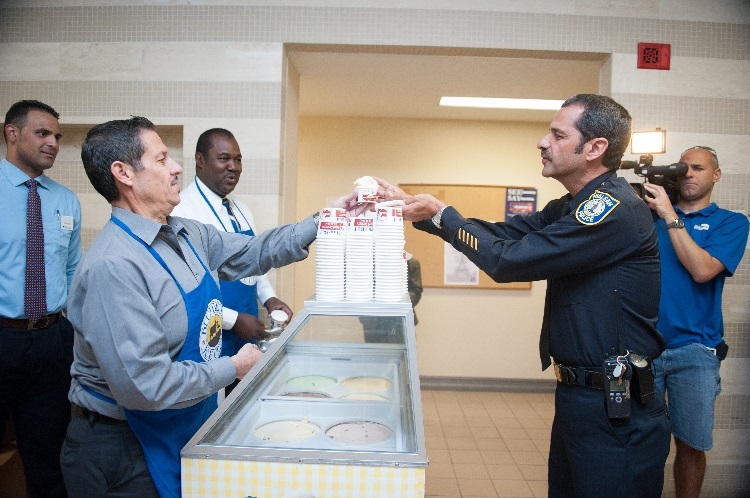 The municipalities that received Blue Bell ice cream included Sweetwater Police Department, Doral Police Department, Virginia Gardens Police Department, Medley Police Department, Hialeah Gardens Police Department and Hialeah Police Department.
National Police Appreciation week is from May 12-18, 2013 and honors those law enforcement officers who have lost their lives in the line of duty, as well as recognizes all law enforcement officials, who serve and protect the citizens of our communities.

For more information, please contact the commissioner's office at 305-599-1200