Commissioner Diaz promotes biker safety on anniversary of death of cyclist Aaron Cohen
(MIAMI-DADE COUNTY) – Miami-Dade County Commissioner Jose "Pepe" Diaz joined Mack Cycle & Fitness and representatives of the Aaron Cohen Law Initiative group to hand out 500 bicycle lights to runners and bicyclists at the Rickenbacker Causeway toll plaza on Feb. 15. Commissioner Diaz was commemorating the second anniversary of the death of Miami cyclist Aaron Cohen, who was the victim of a hit-and-run driver. Toll plaza attendants also handed out "share the road" safety flyers. The event was part of the Commissioner's annual "14 Days of Neighborly Love" initiative.
For more information on this initiative, or if you want to get involved, visit us at www.facebook.com/14DNL or on Twitter @14daysofloveMIA. You can also contact Commissioner Diaz's office at 305-599-1200.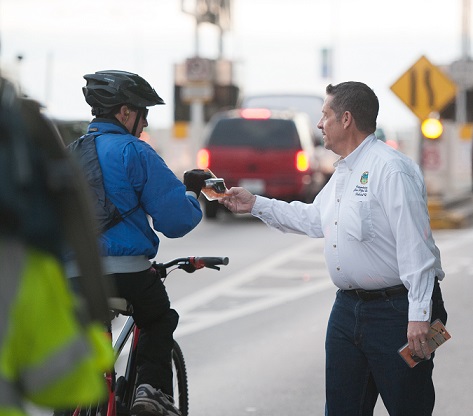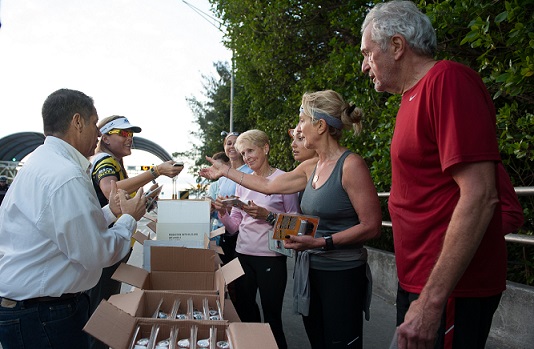 Photos by Armando Rodriguez / Miami-Dade County