Commissioner Diaz attends Gov. Scott's signing of bill to improve tracking of sexual offenders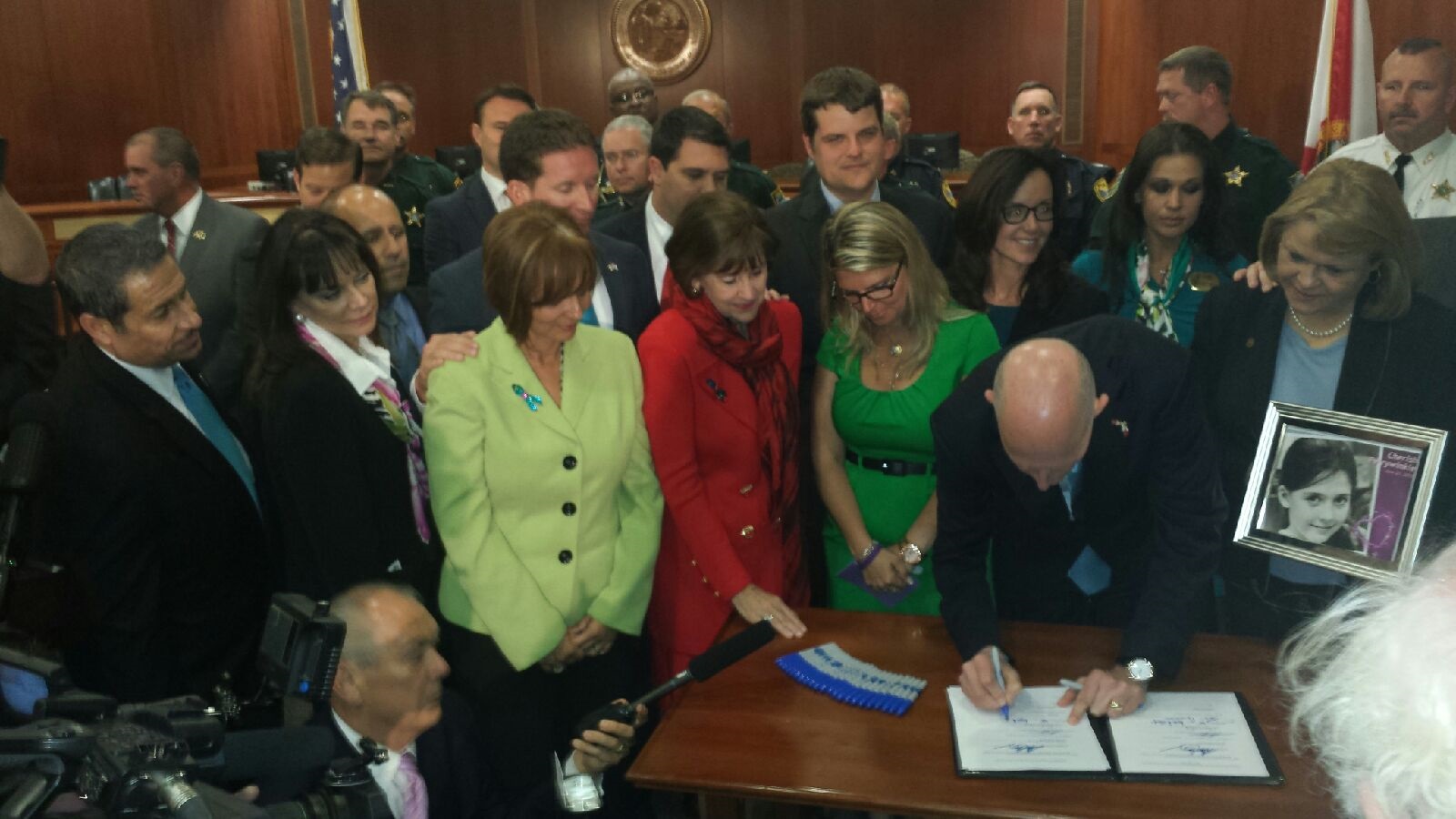 County Commissioner Jose "Pepe" Diaz, far left, looks on as Gov. Rick Scott signs a bill to improve tracking of sexual offenders.
(Photos by Commissioner Diaz's staff)
(MIAMI-DADE) – A bill Miami-Dade County Commissioner Jose "Pepe" Diaz has been fighting for to improve law enforcement's ability to keep tabs on sexual offenders was signed into law today by Gov. Rick Scott at a signing ceremony in Tallahassee attended by Commissioner Diaz.
The new law – which was part of a package of bills in the Legislature to address sexual crimes – requires sexual predators and offenders who claim no permanent address to establish a transient residence and report their location to the County Sheriff's Office every 30 days – instead of every three or six months as was previously the case. Failing to abide by the law's requirements is a third-degree felony.

"Sexual offenders and predators won't be able to remain in the shadows anymore by simply claiming they're homeless," Commissioner Diaz said. "This is a big victory for our children's safety, and I commend Gov. Scott for signing this important bill into law."
The law's signing represents the culmination of months of hard work and lobbying by Commissioner Diaz and others to close a major loophole that was allowing a growing number of sexual offenders to escape law enforcement oversight by claiming homeless or "transient" status, thus making their whereabouts unknown.
Commissioner Diaz began strategizing with the Miami-Dade Police Department and legal staff on how best to address the issue last year when it was first brought to his attention. The idea of enhancing the state's reporting requirements developed from several meetings with the Florida Department of Law Enforcement and conference calls with the Department of Highway Safety and Motor Vehicles. The Commissioner then worked with the County Attorney's Office to develop language for a proposed state bill and began lobbying for its passage before the League of Cities and the Sheriffs Association. He also sponsored a Jan. 22 County Commission resolution urging the state to make the change in the law.
Commissioner Diaz has already begun working on the next step in his campaign to improve tracking of sexual offenders. He is now seeking sponsors in the Florida Legislature to file a bill in the next session to require sexual offenders and predators who claim to be transient to wear a GPS device to enable real-time monitoring of their location.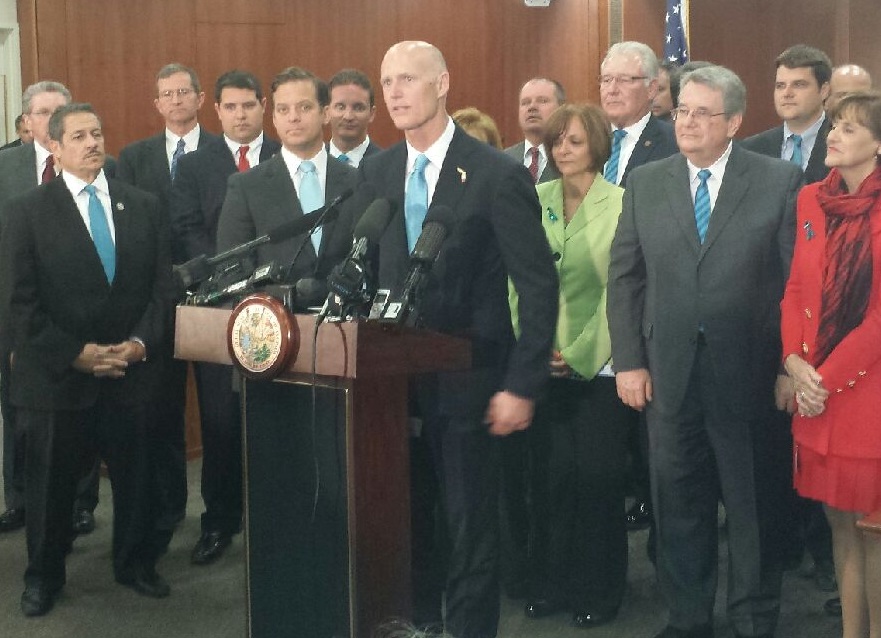 Commissioner Diaz, far left, listens as Gov. Scott speaks at the signing ceremony.