Commissioner Diaz helps rededicate fire station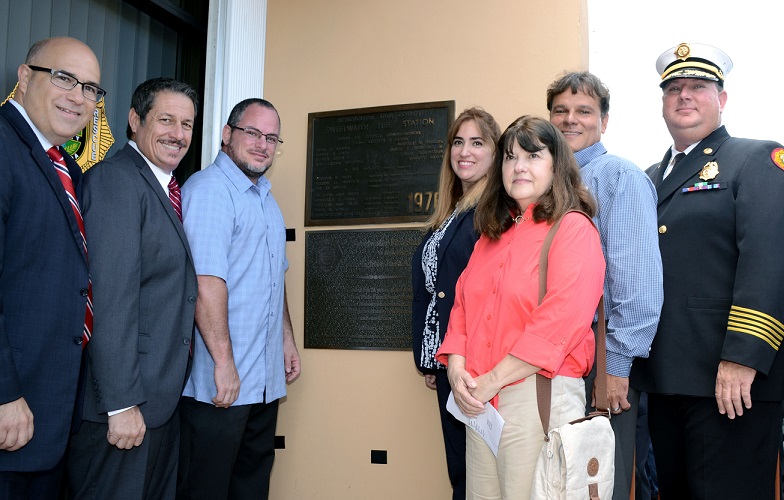 Commissioner Diaz, second from left, joins family members of late Firefighter Juan Torga and other officials at the unveiling of a new plaque dedicating Fire Station #29 to Torga's memory.
(Photo by Eric Goodman, IAFF Local 1403)
(MIAMI-DADE COUNTY) – Miami-Dade County Commissioner Jose "Pepe" Diaz on May 29 helped rededicate Fire Station #29 in Sweetwater in honor of late Miami-Dade Firefighter Juan Torga.
Commissioner Diaz, who sponsored the resolution renaming the fire station, joined members of Torga's family along with Miami-Dade Fire Chief Dave Downey and other officials at the unveiling of a new plaque at the station that bears Torga's name.
Firefighter Torga, who died in 2009, spent 20 of his 24 years with MDFR at Station #29. He is remembered as a tireless worker who enjoyed sharing his knowledge and experience with his fellow firefighters and subordinates.