(Miami-Dade County, FL) -- Visit Commissioner Jose "Pepe" Diaz's District 12 website and get access to all the services provided to residents of District 12.

Learn more about what's new, what's been accomplished and what's coming for District 12. Sign up for news alerts and read the newsletter to stay up to date on the events happening in District 12.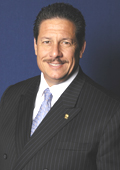 View the Commissioner's website.