Commissioner Bovo gives Our Kids a $10,000 boost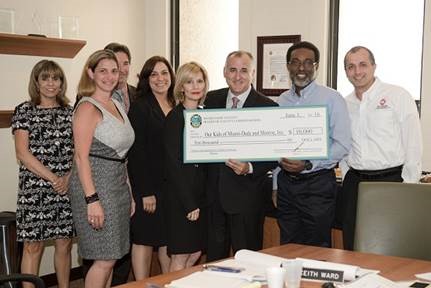 Commissioner Bovo presents a $10,000 check to Our Kids of Miami-Dade's Board of Directors.


MIAMI-DADE – Local kids in need of a loving home got a big boost this week in the form of a $10,000 check from Miami-Dade County Commissioner Esteban Bovo Jr. to Our Kids of Miami-Dade, an adoption and foster care agency for abused, abandoned and neglected children.
Commissioner Bovo presented the check to Our Kids' Board of Directors on June 1.
"This wonderful organization does so much for abused and neglected kids in our community, and I'm proud to give them my support," Commissioner Bovo said.
For more information about Our Kids, visit ourkids.us