Chairman Bovo discussed SMART Plan in nation's capital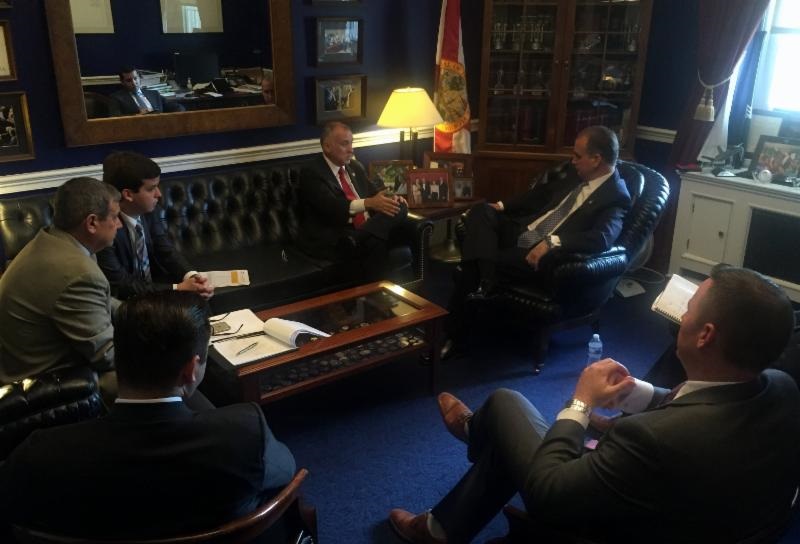 Commissioner Bovo and staff meet with Congressman Mario Diaz-Balart at his Washington D.C. office.
WASHINGTON - Miami-Dade County Commission Chairman Esteba Bovo Jr. visited Washington, D.C. in July to discuss Miami-Dade's SMART Plan with members of Congress and Department heads, including Congressman Mario Diaz-Balart and Labor Secretary Alexander Acosta.
The SMART Plan is a bold infrastructure investment program of projects to significantly improve transportation mobility in Miami-Dade County and provide a world-class transit system that will support economic growth and competitiveness in the global arena.