Bust of Republic of China's founding father part of Art Miami-Dade Exhibit at Government Center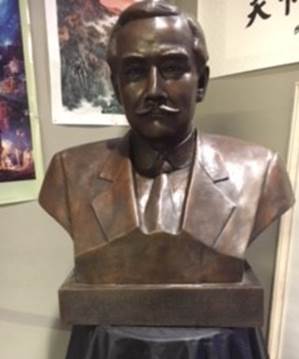 MIAMI – The Office of Community Advocacy is hosting the Art Miami-Dade Exhibit through Dec. 15 in the Stephen P. Clark Center Lobby, 111 NW 1st Street, in downtown Miami.
The exhibit showcases the sculpture of Dr. Sun Yat-sen, the first president and founding father of the Republic of China. Sun is referred to as the "Father of the Nation" in the Republic of China. The sculpture is number 226 of 250, to be permanently displayed throughout Miami-Dade County. Dr. Lily Sui-fong Sun, his granddaughter, produced 250 statutes to be distributed and displayed throughout the world.