(Miami-Dade County, FL) --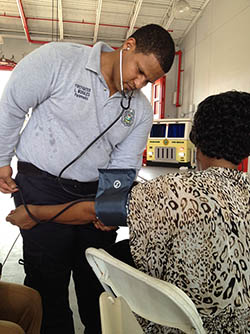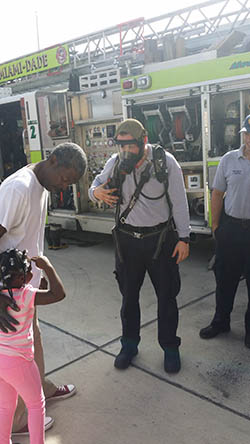 Saturday, January 11th at MDFR's Model Cities Fire Station 2
Free event for the whole family! Come meet your area firefighters!
In an effort to highlight our commitment to the community and with the goal of educating the community on the importance of operational smoke alarms, fire escape plans and the dangers of fire, Miami-Dade Fire Rescue (MDFR) held an Open House Saturday, January 11th at its Model Cities Fire Station 2, 6460 NW 27th Avenue, Miami, Florida.
This family event offered blood pressure checks, health screenings, home safety workshops, fire truck demonstrations, fire extinguisher training, first aid training; and emergency escape plan training using the Fire Safety House. The intent of Open House was to increase awareness of services offered by MDFR through proactive community outreach.
MDFR, through a recently awarded FEMA grant, will be able to provide and install 5,000 10-yr lithium batteries smoke alarms and home safety inspections to eligible residents in Liberty City, Opa-Locka, Miami Gardens, Florida City and Homestead. Area residents will be able to sign up for their free smoke alarm installation at the event.
For more information, please contact the MDFR Public Affairs Bureau at (786) 331-5200.