The Miami-Dade Office of Emergency Management was invited to share its knowledge and expertise with the Shanghai Meteorological Service in Shanghai, China. From June 24-July 2, Deputy Director Jonathan Lord worked with Chinese officials and shared with them how to coordinate information and resources in relation to disaster preparedness, response, recovery, and mitigation.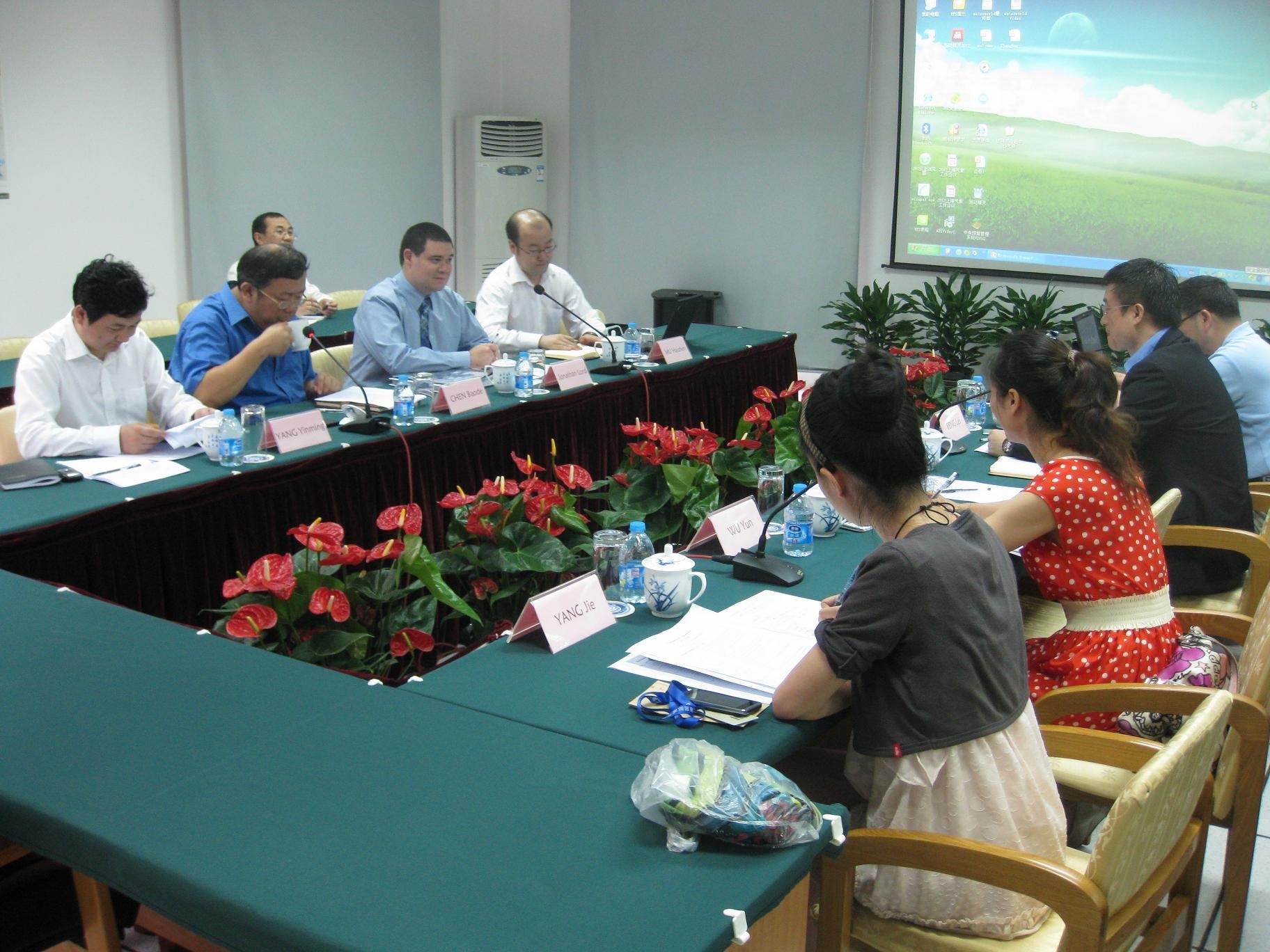 Deputy Director Jonathan Lord (back row, second from right) leads a tabletop discussion

Last year, the director of the Shanghai Meteorological Service visited the Miami-Dade Office of Emergency Management. He was impressed with the protocols in place by Miami-Dade and was interested in how we respond locally to disasters such as hurricanes.

"I am pleased that the Shanghai Meteorological Service has recognized what we have known all along; that the Miami-Dade Office of Emergency Management is a leader in the field of disaster management," said Curtis Sommerhoff, Office of Emergency Management Director. "During these types of missions we always get the opportunity to learn just as much from our colleagues who reach out to us."

Annually, Miami-Dade's Office of Emergency Management plays hosts to delegations from around the world. These delegations tour the Emergency Operations Center and discuss best practices.
For more information, please contact MDFR's Public Affairs Bureau at 786-331-5200.