Miami-Dade Fire Rescue's (MDFR) Training Center played host to insurance, police, and fire professionals from all over the state for a one-day hands-on seminar on auto insurance fraud.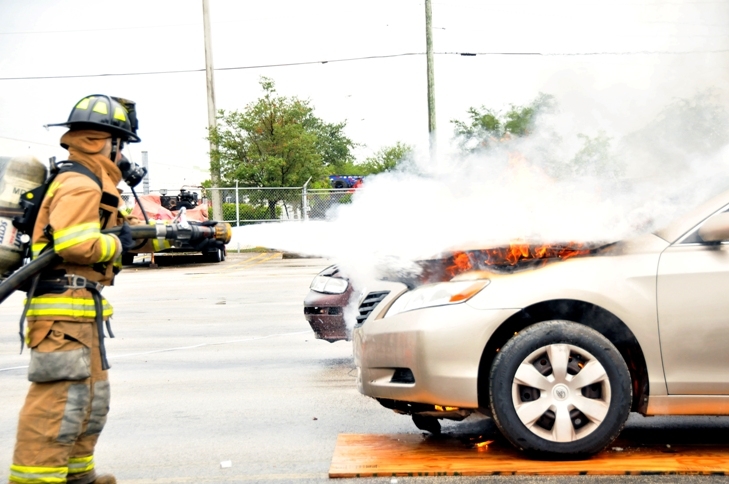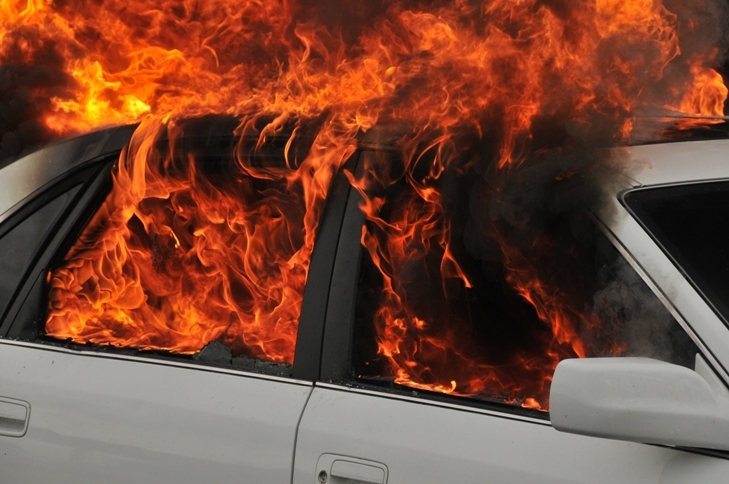 MDFR, Mercury Insurance, and Rimkus Consulting Group Inc. conducted a live vehicle burn to illustrate the progression of an intentionally set car fire. Participants were present for the demonstration in order to gain a better understanding of the science, progression, behavior, and burn patters to help identify elements of auto insurance fraud. The cars were donated by the participating insurance companies.
Florida is the leading state in auto insurance fraud. Each year millions of dollars are spent on fraudulent claims causing the cost insurance to escalate.
For more information, please contact MDFR's Public Affairs Bureau at 786-331-5200. If you need the pictures for publication in high resolution, please email Griselle Marino, Public Affairs Manager, at [email protected].