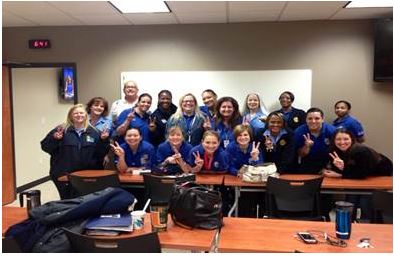 (Miami, FL) - Miami-Dade Fire Rescue (MDFR) and the Association of Public-Safety Communications Officials (APCO) International are recognizing the men and women who dispatch emergency calls. They will be recognized from April 13-19, 2014 as a part of the National Public Safety Telecommunications Week.
Dispatchers process more than 230,000 fire and emergency medical service calls a year, assisting as the communications lifeline between citizens and firefighters. MDFR dispatchers and dispatch supervisors maintain the vital communications link to the Miami-Dade community, 24 hours a day, seven days a week.
"The 1.9 million residents of Miami-Dade County depend on the skill, expertise and commitment of the men and women who work as dispatchers," said Fire Chief Dave Downey. "These individuals are the forefront of a support network of emergency responders that save lives and property across our community in times of personal crisis and wide-ranging disasters."
For more information on the National Public Safety Telecommunications Week or MDFR dispatchers, please contact the Miami-Dade Fire Rescue Public Affairs Bureau at 786-331-5200.