Commissioner Sally A. Heyman
Our Miami-Dade website will give you greater access to the services we provide to residents of Miami-Dade County. You also have the opportunity to view important items involving the Board of County Commissioners on a regular basis.
District 4 is located in the northeastern corner of Miami-Dade County. The boundaries start at the County line and extend south along the oceanfront to Miami Beach. The 13 cities that comprise this district include Golden Beach, Aventura, North Miami Beach, North Miami, Sunny Isles Beach, Surfside, Bal Harbour, Bay Harbor Islands, Biscayne Park, Indian Creek, Miami Beach, Miami Shores and North Bay Village.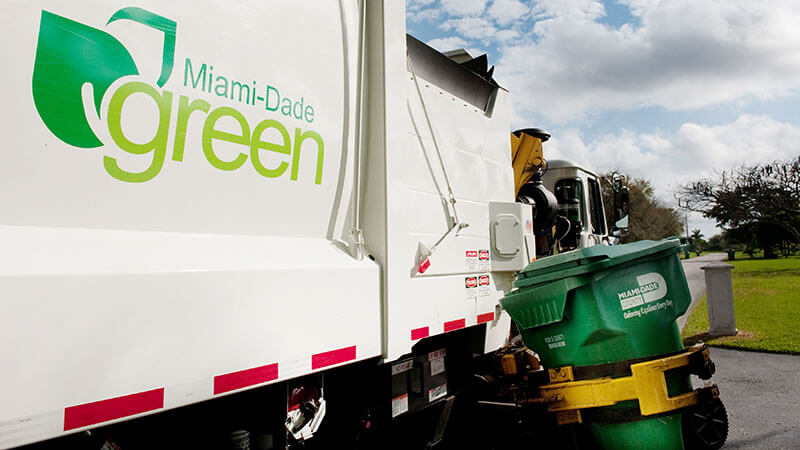 Learn your parks, garbage and recycling pickup days, school boundaries, voting precincts and much more.
Find County Services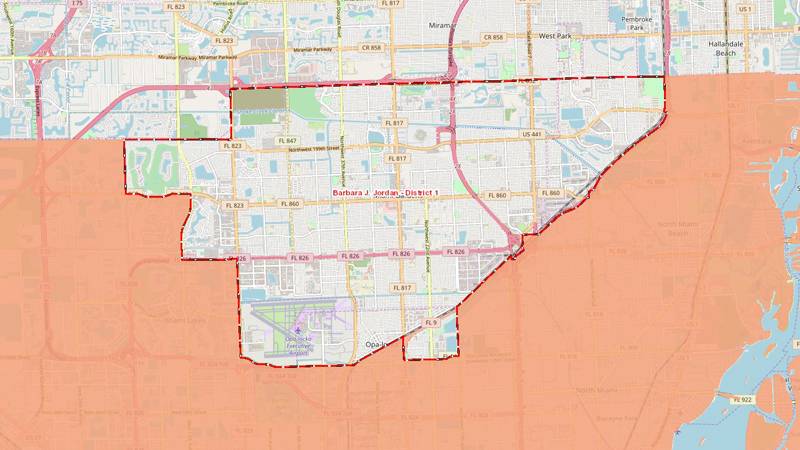 See our district boundaries and local office, libraries, police and fire stations.
District 4 Map
Commissioner Sally Heyman is sponsoring a free rabies vaccinations for dogs in District 4 on Sunday, Nov. 8 at North Shore Branch Library, 7501 Collins Ave., Miami Beach, FL 33141. Call 3-1-1 to make an appointment.
Final Drive-through food distribution set for Oct. 2
Commissioner Sally Heyman with Feeding South Florida and Miami-Dade County Parks Department hosted it's final drive-through food distribution on Friday, Oct. 2 at 9 a.m. at Greynolds Park, 18501 NE 22nd Avenue, North Miami Beach, FL 33160.
The station will be located adjacent to Aventura Mall on three acres at the 19800 block of West Dixie Highway and can be accessed from both West Dixie Highway and NE 26th Avenue. It includes the construction of a new pedestrian bridge over the railroad right-of-way and Biscayne Boulevard, providing direct access to Aventura Mall and the Miami-Dade Transit Bus Terminal at the Mall.
Travelers can fly smarter with real-time information on their mobile devices. Miami International Airport passengers now have a personal travel assistant available around the clock, ready to tell them the fastest checkpoint for their flight and how to get there. Meet the MIA QueueAnalyzer - the latest in passenger flow management technology – available online now for real-time updates on security checkpoint wait times via the airport's mobile app and website. The system is also being used by the airport to measure and maintain social distancing at the checkpoints – all with the goal of keeping queue lines flowing smoothly.
The Miami-Dade County Board of Commissioners has approved $30 million for the Business Grant Program specifically for the hospitality industry. The goal of the program is to provide financial assistance to local independently owned and operated restaurants and non-home-based caterers impacted by COVID-19. Learn more about the application process and apply
here
.
Hurricane Season is from June 1 to November 30. Despite restrictions and changes in social behavior due to COVID-19, everyone should have a plan and be prepared ahead of time. Here's how get your household ready for storms or any emergency.
Miami-Dade County Commission Sally Heyman has released the following statement as Chair of the National Association of Counties (NACo) Large Urban County Caucus regarding the Health, Economic Assistance, Liability, and Schools (HEALS) Act, which was introduced in the U.S. Senate on July 27 as the first step in negotiations for the next coronavirus relief package:.
The loans will be up to $25,000, with O% interest and no origination fees. The "forgivable" feature of the loans rests on the ability of the small business borrower to retain jobs that are held by those of low or moderate income, meaning those who earn less than 80% of the annual Area Median Income.
Contact the following agencies for more information.
Message from Miami-Dade Commissioner Sally Heyman - Miami-Dade County officials continue work with local, state and federal governments
I hope you and your families are staying healthy and safe as we ALL continue to adjust to COVID-19, its fluid nature and the changing news about this pandemic virus spreading.
My Commission Staff and I have been closely following news and updates at all levels of government, organizations and services. The rapidly changing environment requires ALL of US to be responsive in adhering to warnings, instructions, restrictions and advisories to get through this difficult time.
My Office has been operating remotely without interruption or delays, and will continue the same level of service that we have always delivered. We are taking all precautions suggested by CDC, WHO, and other public health experts to mitigate any further spread of the coronavirus working in isolated remote locales.
My Office has been and will continue to hold twice-daily virtual meetings to share information: scheduling FaceTime, Skype, and virtual phone meetings on request: using our iCloud-based system to maintain records for our remote work, monitoring our office emails and have seven-day-a-week office phone line transfer to always take your calls.
We are here for you, our community and constituents through this difficult time. If you need assistance, have concerns or questions, reach out to us. Working together we will get through this and move forward to better days.
Sally
Miami-Dade County officials continue work with local, state and federal agencies in monitoring COVID-19, part of the coronavirus family.
Follow all County updates
.
The Census provides the basis for reapportioning Congressional seats and distributing billions of dollars in federal funding for schools, hospitals, roads, public works and other vital programs. It's important that you participate to ensure Miami-Dade County gets its fair share of federal funding. In mid-March, you should receive your invitation to respond in the mail. It will provide instructions on completing the census online, by phone or by mail. Learn more about the
2020 Census
.
Since 2011, in a joint effort between Miami-Dade County and the National Association of Counties (NACo) has offered the FREE Live Healthy prescription discount card and residents have saved more than $393 million on their prescriptions. Residents simply show their card when checking out at a participating pharmacy to save. The Live Healthy card can help residents without insurance or when prescriptions aren't covered by their insurance. Discounts are offered to all county residents and their pets. Residents can pick up a discount card at select county offices,
online
or call 877-321-2651 to access a card and find participating pharmacies.
Miami-Dade County Commissioner Sally A. Heyman was recently appointed Chair, Large Urban County Caucus (LUCC), for National Association of Counties (NACo), representing U.S. Counties with populations larger than 1 million.

As an active member with NACo, Commissioner Heyman has held several leadership positions over the past 15 years and consistently collaborated on best practices for Miami-Dade County and counties throughout Florida and the United States. Commissioner Heyman has worked on numerous issues in bipartisan partnerships for Miami-Dade and counties nationwide to access federal contracts, promote civil citations and reduce jail populations, cut FEMA reimbursement bureaucracy, tax legislation, mental health and illness treatment.
The guidelines and deadline schedules for cultural and tourism grants available to Miami-Dade County non-profit cultural organizations are now available. Organizations interested in applying for a cultural grant should review all the posted guidelines along with eligibility requirements, program criteria, maximum funding requests and sign-up to attend a grant workshop.
The heavy rains that recently impacted Miami-Dade County demonstrate of keeping storm drains clear from debris. Miami-Dade County's Department of Transportation and Public Works (DTPW), with the assistance of other County Departments and Miami-Dade County Commissioner Sally Heyman, District 4, have launched a public education campaign to remind landscapers and residents that they shouldn't blow grass clippings onto the streets and into the storm drainage system.
Read the brochure
Read the press release
Supporters of Miami-Dade County Animal Services Department can now make donations to the Animal Services Trust Fund online!

Donate now!
Communities Putting Prevention to Work has funded the Action Institute, a national program which supports local communities in their efforts to stem the tide in our national epidemics of tobacco use and obesity. Miami-Dade County officials have taken the lead to bring this program here and implement effective solutions to these daunting health problems.

View the Action Institute website