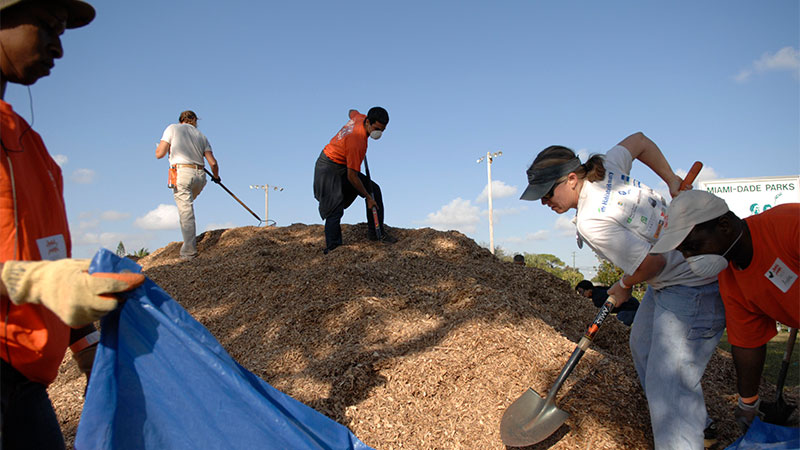 Many residents participated in the Miami-Dade County Department of Solid Waste (DSWM) "Go Green, and Recycle Your Evergreen" Christmas Tree Recycling Program this past holiday season.
The evergreens have been chipped and the mulch is now available to DSWM residential waste customers. No commercial mulch pickup is permitted.
Bring your own bags or containers and a scoop or a shovel to one of the following Trash and Recycling Centers:
Eureka Drive – 9401 SW 184th Street
Golden Glades – 140 NW 160th Street
Moody Drive – 12970 SW 268th Street
North Dade Landfill – 21500 NW 47th Avenue
Sunset Kendall – 8000 SW 107th Avenue
West Little River – 1830 NW 79th Street
West Perrine – 16651 SW 107th Avenue
Centers are open seven days a week from 7 a.m. to 5:30 p.m. Free mulch is available on a first-come, first-served basis, while supplies last.
Read mulch press release