Plant a tree for a healthier, more livable community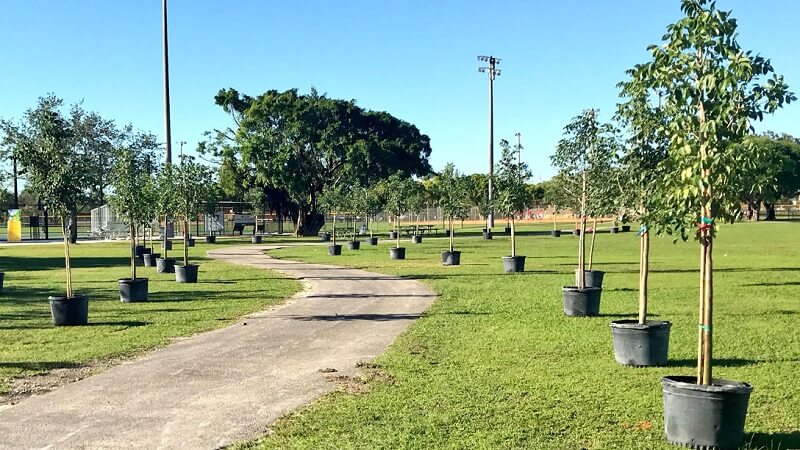 Million Trees Miami Campaign aims to raise Miami-Dade's tree canopy from 14 percent to 30 percent by planting one million trees by 2020. You can do your part and plant a tree.
Why plant a tree?
Trees help community life.
Trees can add up to 15 percent to the value of your home by making neighborhoods more attractive, quieter and cooler.
Trees clean our water and air.
Miami-Dade's trees remove 5,425 tons of carbon from the air each year, improving air quality. Trees reduce storm water runoff by making the soil more absorbent.
Trees save energy and money.
Trees provide essential shade and if placed properly, they can reduce home cooling costs by 15 to 30 percent.
Make your planting count and register your tree today.
Plant a Tree