Our webcasting system makes it possible for you to tune in to live meetings of the Miami-Dade Board of County Commissioners, its committees and subcommittees from your personal computer anywhere you are.
To watch, you only need an Internet connection (best viewed on a high-speed connection) and Adobe Flash Player and you can follow the meetings at home, at the office or even from out of town.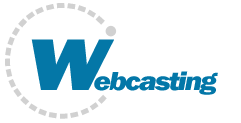 Meetings held prior to January 1, 2007 are archived on DVD. For more information about archived meetings, or to order a DVD copy, please send an email to [email protected].