Common Cents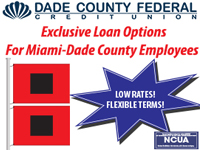 Hurricane Relief
Apply for a loan to help you bounce back from Hurricane Irma. Call 305-471-5080 or apply online.
Seminole Theatre Showcase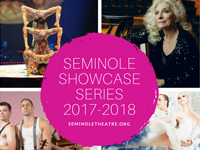 Entertaining Performances
Save 10 percent on performances with code Seminole10.
Science museum is open and serving as a donation site
The Frost Science Museum is open! Get 15 percent off Family and Family Plus level memberships with code MDC15. The museum is also collecting relief items for those affected by Hurricane Irma. Donate supplies from this approved list now through Oct. 1, from 9 a.m. to 4 p.m. daily. The drop-off box is in the atrium. The loading dock will also serve as a quick drop-off point for relief supplies.
Your pet could use some coverage, too
Nationwide offers pet insurance if your furry animal ever needs special care. Now until Dec. 1, Nationwide is giving away a $100 Amazon gift card every week. If you're eligible for My Pet Protection and get a quote, you'll automatically be entered to win. No purchase is necessary. Learn more about the program and full rules

.
Be taken away by model airplanes
Atlantic-Models offers fully customizable desktop airplane models, custom paint schemes, restoration, a large lobby and outdoor display models. Get 10 percent off your purchase with promo code MDC. The Airplane Shop has a selection of adult collectible airplane models and playsets for your child. Save 5 percent on your purchase online or in the store with promo code MIAMIDADE.
A great activity for your kids
Dance is a fun after-school and exercise activity for your child. Inspire Dance Company encourages you to sign up your child for a free first class

and watch them develop technically, emotionally and socially. Choose from hip-hop, jazz, ballet and more. Save 20 percent on monthly tuition and $40 off registration.
Meal time simplified
If you find yourself with no time to cook, or without an idea of what to eat, you can find healthy food options delivered to your home or workplace. Dee Conchman offers $1 off regular menu items with your ID. Fit2go gets you your first meal free and 15 percent off future meals. Get 10 percent off the first four weeks with Fresh Meal Plan. Healthy Xpress offers you 15 percent off.